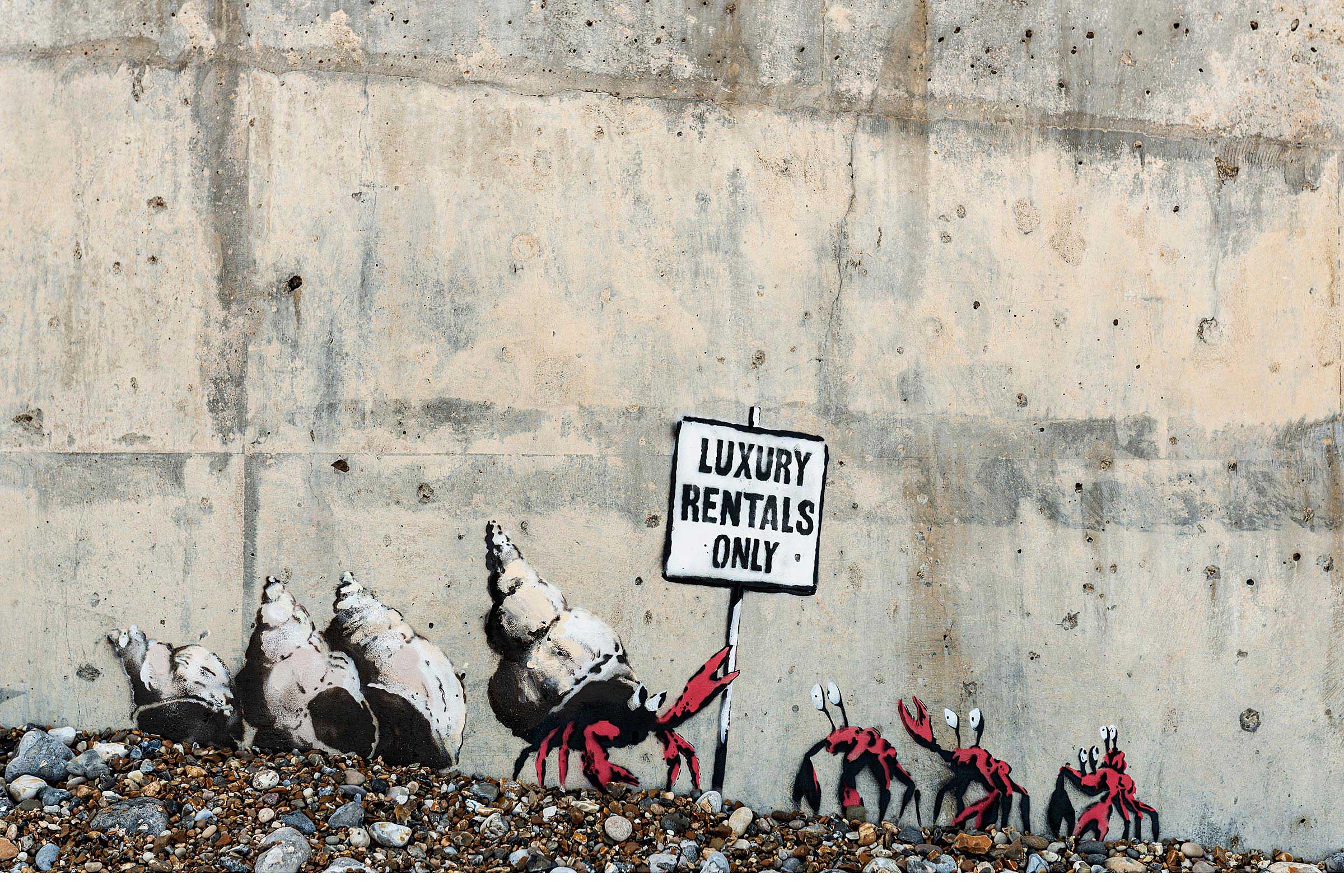 In August 2021, Banksy took a special vacation in Norfolk and Suffolk where he painted a series of spectacular artworks. Pieces appeared in a range of East Anglian towns in England, including Great Yarmouth, Lowestoft, Oulton Broad, Gorleston-on-Sea, King's Lynn, and Cromer. Known as "A Great British Spraycation," the public exhibition captured the attention of many lovers and haters of graffiti art far beyond the UK.
On June 27, it was reported that one of the pieces of the series, namely the image of hermit crabs, was defaced. A large section of the wall, including some parts of the mural, was sprayed over by the unknown. After the incident, Norfolk Norfolk District Council reacted to the situation and claimed the act to be "hugely disappointing." Fortunately, the artwork was safeguarded by a waterproof protective coating applied last summer, so it was not damaged. The vandalism isn't something new for the "Spraycation" series since two more works were disfigured after their publicity.
Saving Banksy is not an easy task, especially taking into account the fact the elusive artist is himself not official and legal. Why does a supposed act of vandalism suffer from vandals? Is it a vicious cycle, and what does it tell us about people?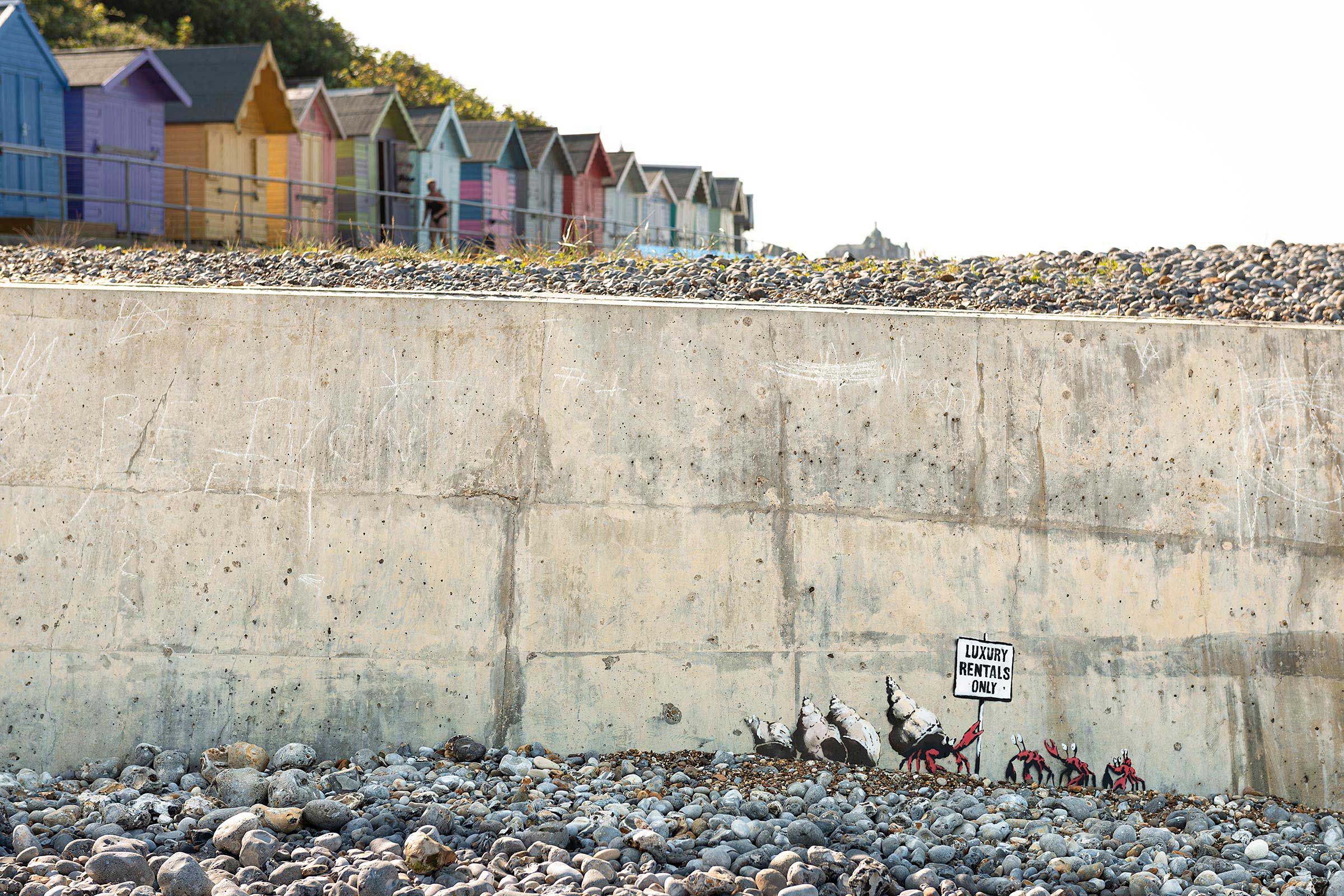 Banksy graffiti art in Norfolk has been defaced: why so?
These days, creating murals is a type of public art, so artists are not persecuted by police or angry citizens, but it wasn't always like this. In the past, it was a much more hated crime. In most parts, it was indeed an act of malicious mischief, but things got changed when graffiti art started becoming more aesthetic and thus acceptable for more people.
With time, the issue progressed and influenced even those who were considered vandals in the past. What it basically means is that the problem, as it always happens, is not in the craft but in people and their perception of it. In other words, it is like yin and yang, black and white, a contrast that is always present. Graffiti art can be beautiful, highly aesthetic, and enormously valuable for society, and yet it can also be a misunderstood vandalism or a bad token. In the end, it all depends on who holds a spray can.