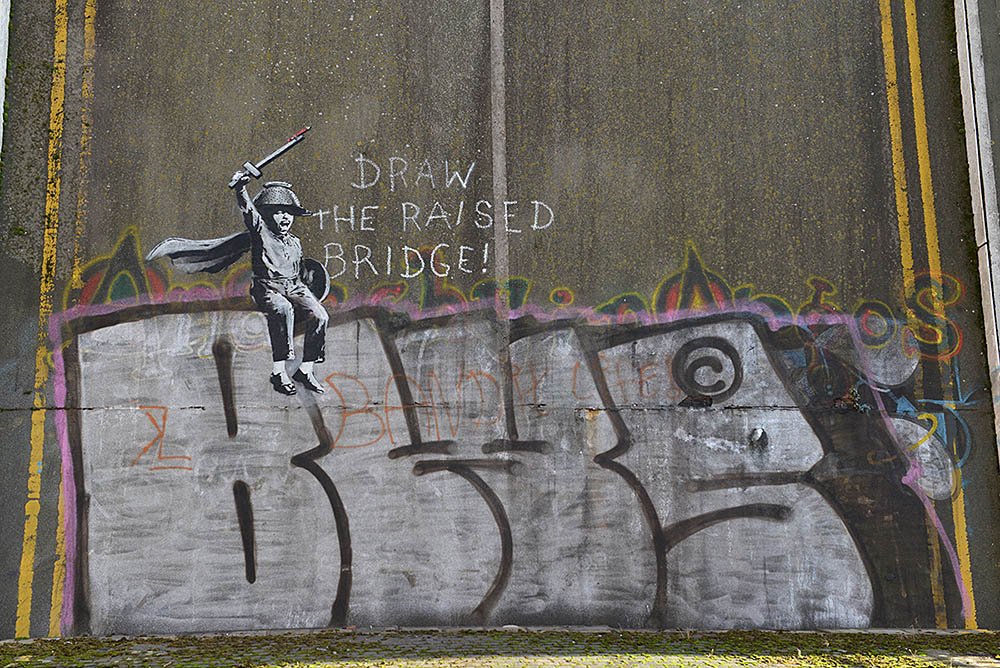 Banksy wreaks public havoc wherever he goes. The artist enjoys the status of the most recognized, influential, and best-selling street artist of today. Young fans of mural paintings may wonder whether the Bristolian urban art legend has always held such significance for the market and industry. Even though opinions on this matter are divided, you can say for sure that Banksy was among the first in the line to make street art a global phenomenon. Let's see how it started!
Banksy and urban art revolution
Historically, street art takes root in graffiti art that originated in Paris in the 1930s. Later on, the craft migrated to New York where it became the mainstream medium. Back then, painters were associated with hip-hop and punk rock cultures. Due to the reputation of those subcultures, ordinary people were rather skeptical about the rising of a new creative group. Banksy started creating his works in the early 1990s. Back then, the street niche was already booming. The popularity came to him only at the beginning of the 2000s when the world of urban art was in a phase of transformation.
Summing up the paragraph above, it would be fair to say that Banksy didn't start the revolution – he headed it as the beacon of change. It took a decade for the painter to become a widely-discussed graffiti artist, activist, filmmaker, and writer. And he didn't stop on the achieved results. Nowadays, he is literally a godlike figure in the art market, with huge success around the world. No matter what happens tomorrow, Banksy has already made urban art global by encouraging young people to become part of the change and altering society's perception of murals. In other words, the world has already crossed the point of no return.
The future of urban art is unknown, and hardly any critic or expert can say what will be popular tomorrow. However, you have every reason to assume that it is still a potent medium that allows people to translate their ideas into original interactions between street culture and fine art. More and more contemporary artists embark on the path of "peaceful vandals" who transform art scenes of towns and cities and present murals that will be remembered for decades. Such an age of prosperity is one of the biggest achievements of the revolution that Banksy continues to lead.