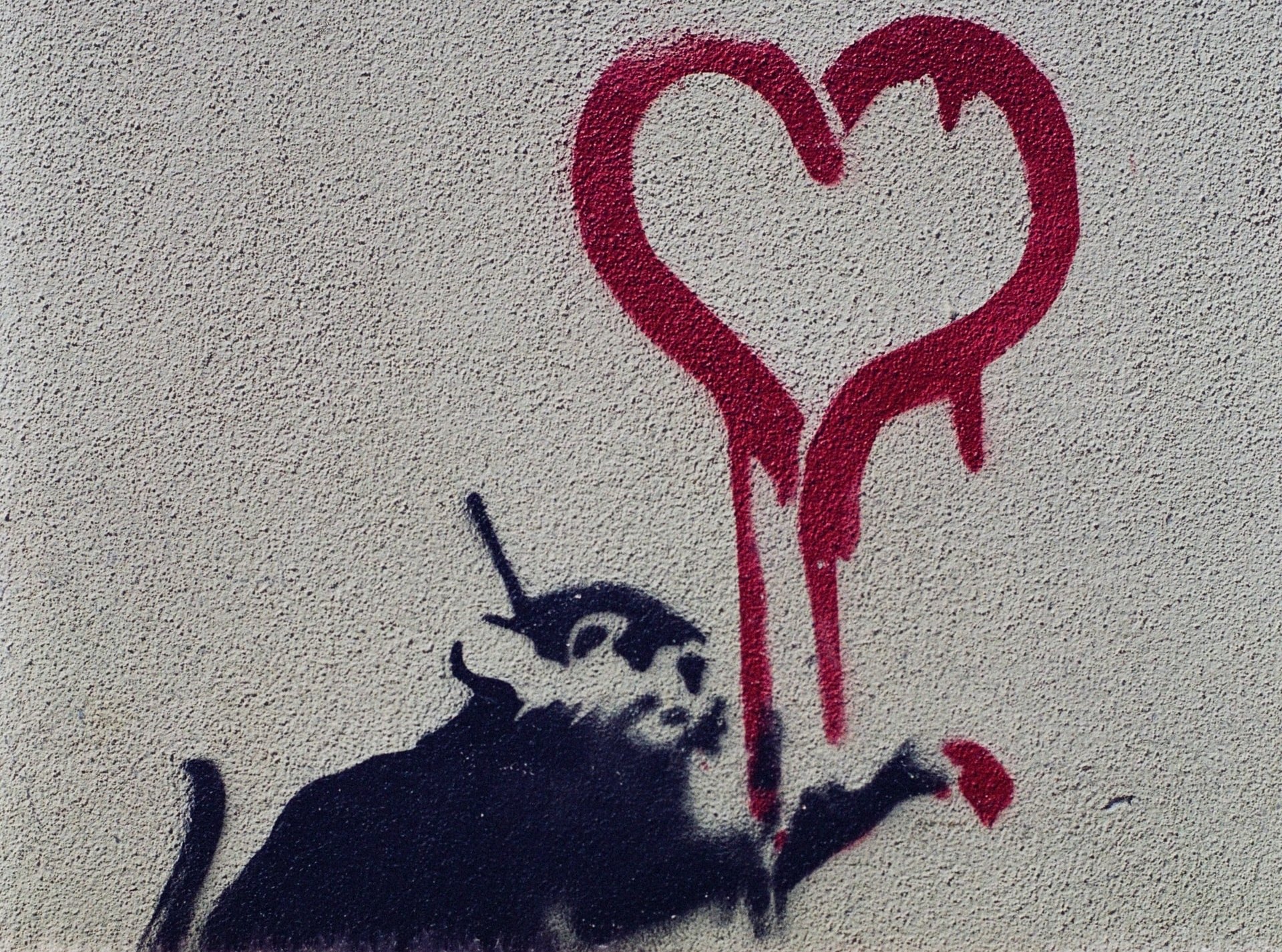 The 2004 Banksy print "Love Rat" went unsold at the Anderson and Garland auction house on June 16. A famous street artist's artwork was estimated at £30,000-50,000 ($31,000-67,000), but a widely recognizable work didn't even make it to the lowest reserve price set by the Newcastle-based auctioneers. At the same time, Banksy's original "The Merrivale Stable" was sold by the same auction house for £1 million ($1,2 million) earlier this year in January. So what was the reason behind an unsuccessful sale, and should there be one?
Banksy print goes unsold: an exception or axiom?
Much to everyone's surprise, it is not the first time Banksy's iconic artwork fails to bring money to the auctioneers, who usually successfully capitalize on the popular artist's name and hence overestimate prints in the first place. However, the devil is in the details, and it is the nature and peculiarities of art prints that matter.
"Love Rat," which was going to be sold on June 16, was numbered 335/600. As you may know, there are about 30,000 artist's prints in circulation nowadays, and each Banksy print usually consists of signed and unsigned editions that totally include about 600 or 700 works for one original piece. For example, one unsigned version of the "Love Rat" print went for $85,000 at Forum in New York in 2021. Even more, its signed replica reached almost $170,000 at Tate Ward in 2020. What does it mean? Technically, the "Love Rat" print can be sold as many as 597 times if you manage to find their owners who want to sell them. It sounds like a good business, doesn't it?
All in all, it is an axiom based on several factors, such as the rarity of artworks being sold and the trendiness of Banksy's figure in public. "Love Rat" is not the first and the last Banksy print unsold, while the situation in the market is subject to change in the months and years to come.
Why does it happen?
These days, buying Banksy is a bit of a predicament for honest collectors who want to collect some original artworks and pay for them accordingly. There are quite a few places where you can do it, but it is so rare to see authentic pieces on sale. If you plan to buy a Banksy print, the only legal guardian of his art is Pest Control, but it cannot regulate the whole market that is infested with fakes and forgeries. To sum up, becoming a Banksy collector can become a grueling journey for both beginners and established collectors due to the unregulated market. Take care of yourself and your finances!