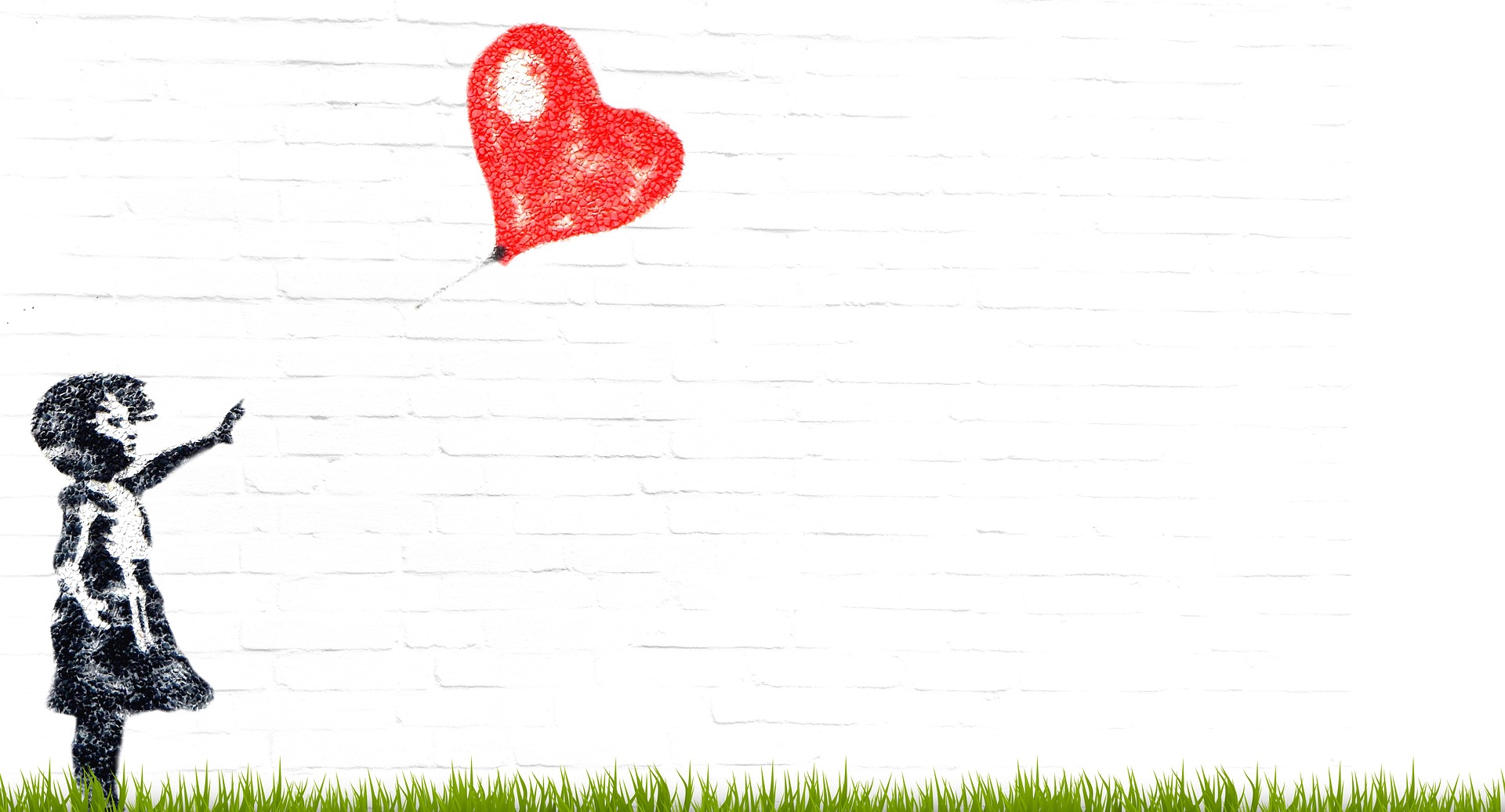 The list of Banksy's works comprises a myriad of out-of-the-box murals and installations devoted to a range of social, political, and cultural topics. However, one cannot be so sure whether a new mural around the corner was created by Banksy or someone else. Here is the main downgrade of Banksy's limited publicity: it is hard to count all the murals by the British elusive street artist. Still, we have a sufficient number of brilliant artworks to mull over. Today, let's look at the three most iconic murals by Banksy and embrace the unparalleled art of the genius street artist one more time.
Banksy's 3 most iconic murals
Note: this list does not include installations, such as Dismaland or the Walled Off Hotel, but solely murals on the streets.
1. Girl with Balloon (2002)
This work comes across as "classical" and rather mild in terms of social commentary. Banksy painted the first Girl with Balloon in 2002, but the mural got a lot of replicas throughout London back then. Also, it was featured at Sotheby's art auction in 2018, where it was successfully shredded by the author before the eyes of the surprised audience.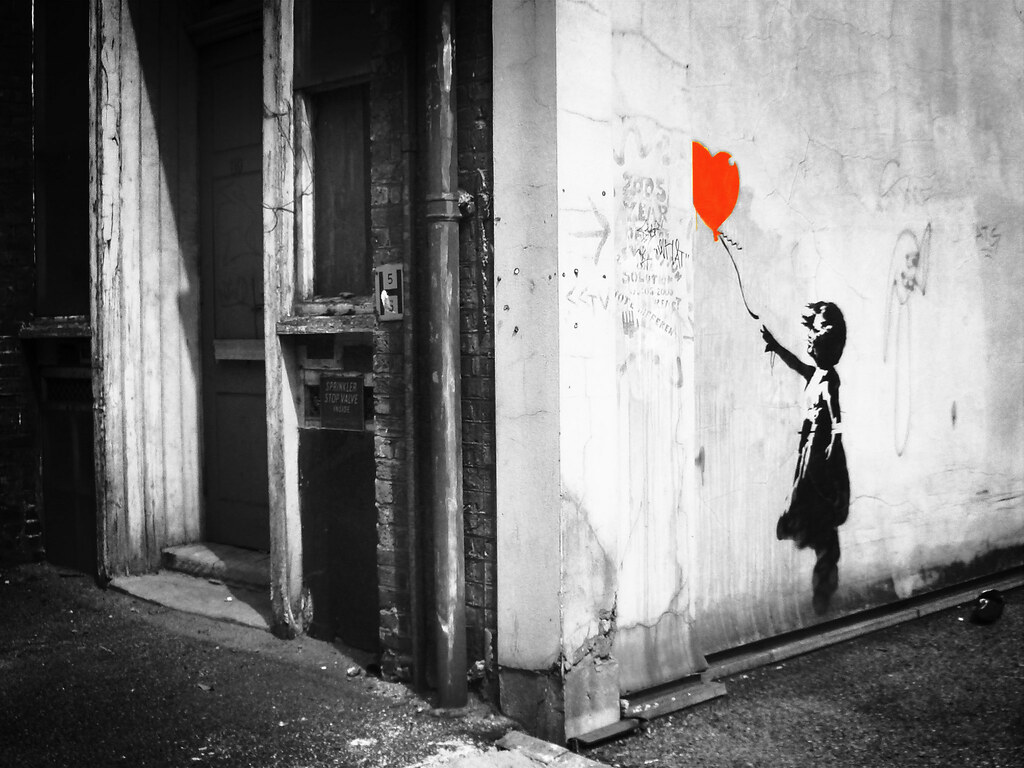 2. Love Is In The Air (Flower Thrower) (2003)
"Flower Thrower" is quite a symbolic mural since it is imbued with the ideas of peace. Instead of showing a grenade or any other hazardous tool for social debauchery, Banksy places a bunch of flowers in hands of rioters, thus emphasizing that every issue should be solved with love and peace rather than with weapon and violence.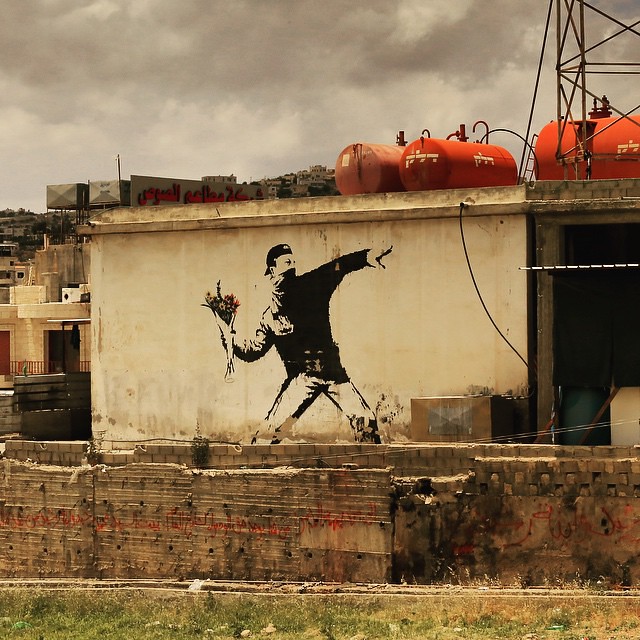 3. Napalm (2004)
Napalm is one of the most notorious and heart-breaking iconic murals by Banksy. Based on a tragically known photo "Napalm girl," Banksy partially recreates the scene and adds Mickey Mouse and Ronald McDonald as an allusion to the American army. Totally nerve-racking!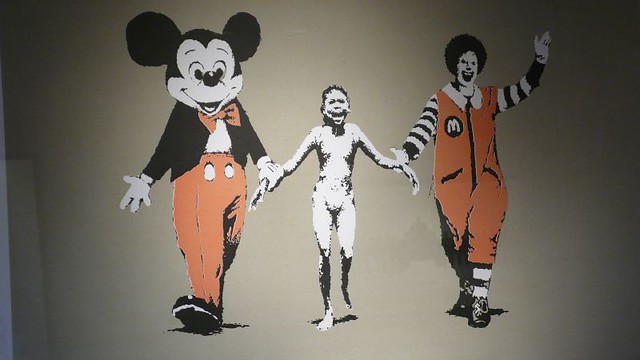 In the end, these three iconic murals may be not a perfect pick for many people. However, they are still some of the most well known for their meaning and vital contribution to the development of the global art scene.