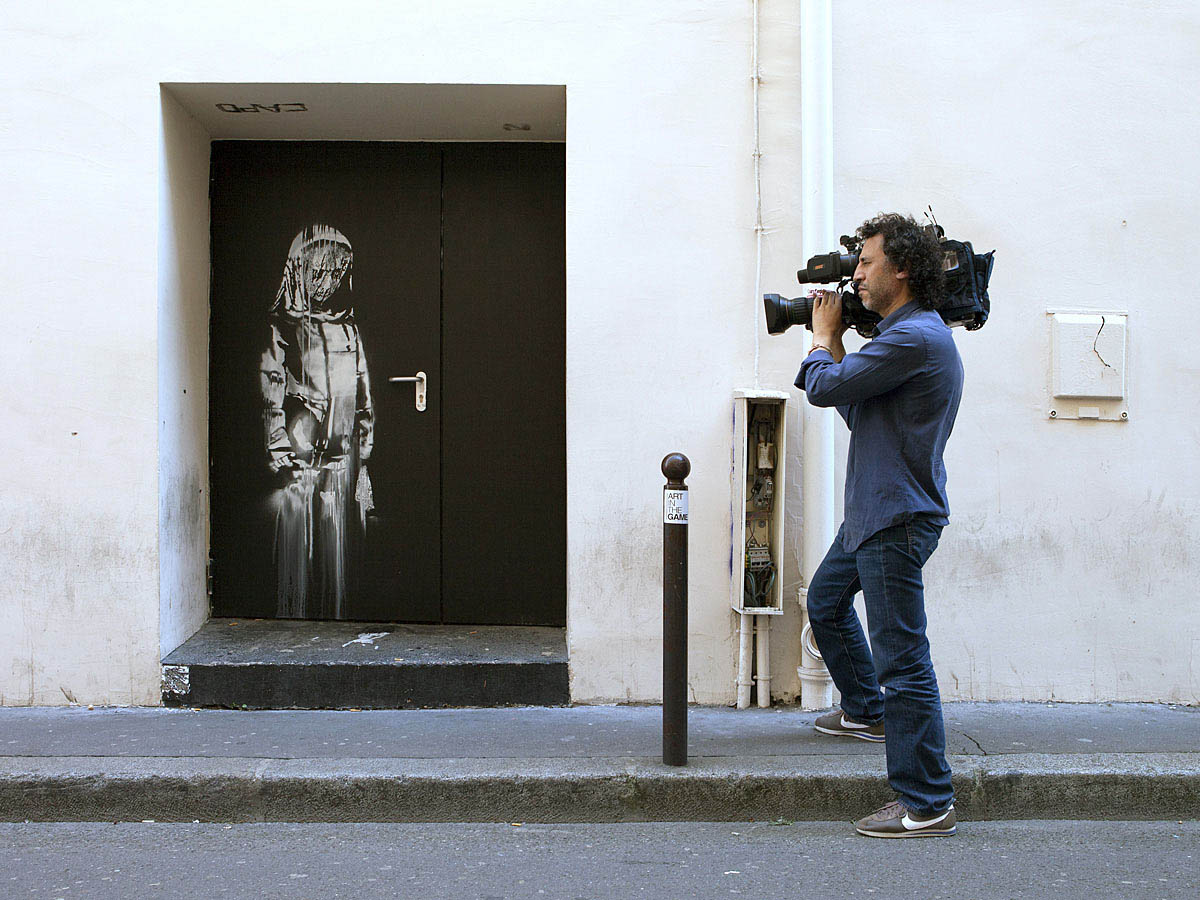 Is stealing a product of illegal actions considered a crime? As the recent story from Partis shows us, yes, it is a crime. Several days ago, a group of thieves who stole a Banksy artwork on the door of the Bataclan concert venue in January 2019 was found. The famous street painter created it back in 2015 to honor 90 people killed by terrorists of the Islamic State. Several places were attacked that night, but the biggest number of victims was at the Bataclan music hall. Right now, eight men are on trial for stealing "The Sad Young Girl," a more down-to-earth title of a piece. The case sparked off traditional Banksy controversy in public, as the price of the artwork is already worth millions of dollars.
Today's blog post is not only about theft and thieves, as there is one more controversy example that happened at the end of May in the Welsh town of Pembroke Dock. There, the Welsh local councilor William Gannon resigned from his job because of some people's repeated allegations that he was Banksy. As the councilor-in-the-past said, the allegations undermined his ability to do the work properly. The only question that needs an answer is, "What the heck is going on?" It seems that the Banksy controversy gets to the next, more public level.
Banksy controversy in public: why does it exist?
While the first story is a trivial people's desire to make money, the second story is nothing but embarrassing. It somewhat adds to the fact that some people freak out when it comes to the name and image of the urban painter. You see, Banksy is indeed famous, and yet his identity is not revealed. Be it Robin Gunningham, Robert Del Naja, or a group of artists, it doesn't matter, as anonymity conjures people's imagination, and some "diehards" will be able to see clues in everything, which will definitely lead to more Banksy controversy.
An essential part of the problem lies in the legality of what he does. To remove the status of an "illegal king of street art," Banksy has been slowly and steadily getting legalized by the government for years now. Some people rumor that the artist even cooperates with the authorities before creating a new art project on the streets. Believe it or not, this is how his controversial art can become less aggressive for people who see it as a crime. And while it doesn't prevent Banksy controversy completely, it does show the right way Banksy and his legacy should tilt to in the years to come.