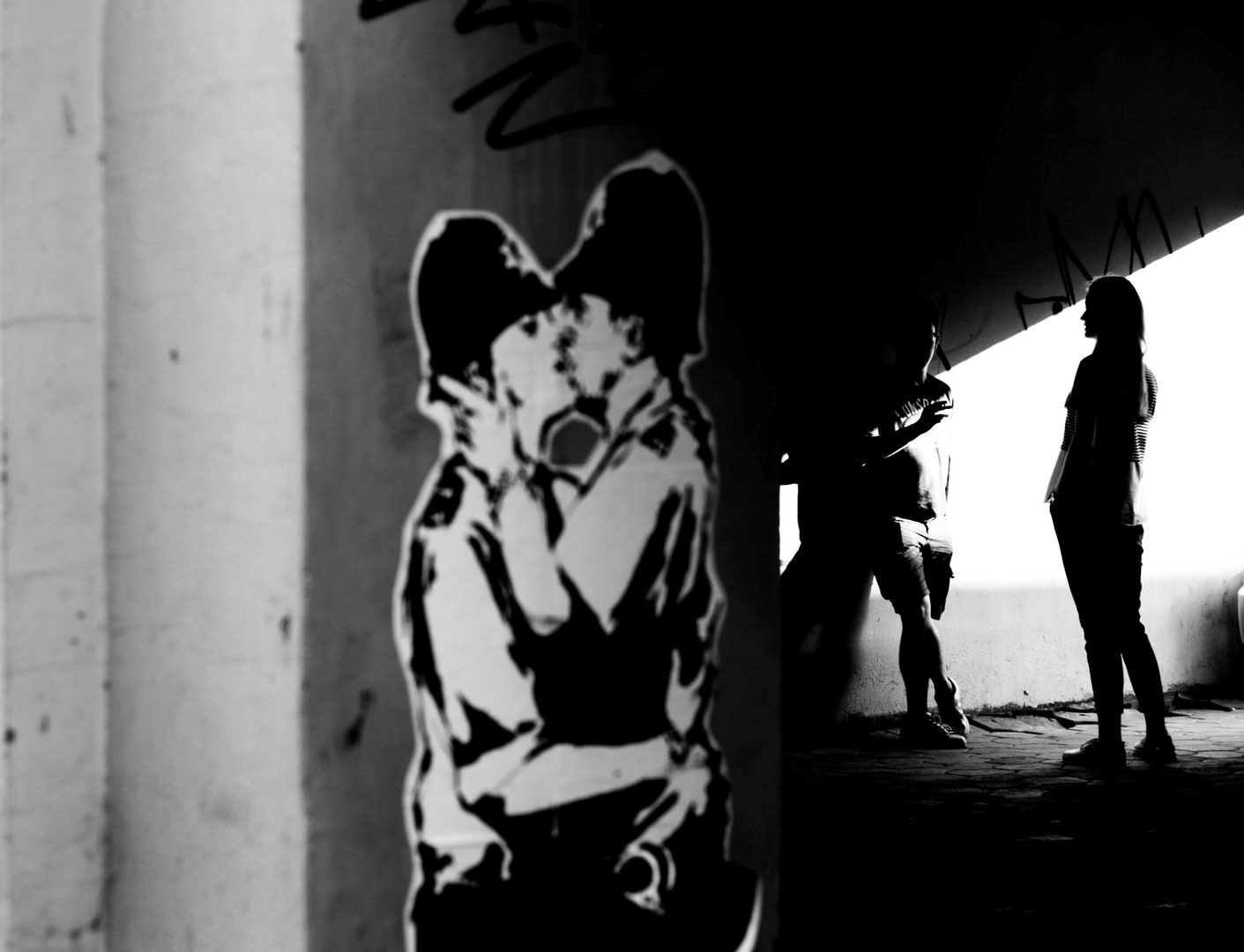 Every time new Banksy work appears, people irrevocably start bringing up the topic of Banksy's true identity. It just so happens that the persona of the British street artist is so viral that there is no place to hide from it. The whole situation is especially favorable for the newspapers and other media that successfully capitalize on his name. But the most bizarre part of this is when people come up with theories about who Banksy is. In this blog post, we want to highlight the most famous Banksy conspiracy theories as of today so that you can avoid them.
Top 4 most famous Banksy conspiracy theories
1. Robert and Robin
Robert Del Naja and Robin Gunningham are the most well-known Banksy's alter egos. While the first one is a real person and a founding member of the band Massive Attack, the second name is considered the real name of the artist. No proofs were ever given, though.
2. Not a man
Nor a woman. Banksy is a group of street artists working together. That is how some people explain why famous Banksy murals appear all around the world. No proofs were provided whatsoever.
3. A parking lot attendant
The most unusual conspiracy theory says that Banksy was playing a role of a parking attendant at "Dismaland," a satirical amusement part in Weston-super-Mare, Somerset, England. As it turned out, it was an employee of the local municipality. Oops!
4. Mr. Brainwash
Thierry Guetta, aka Mr. Brainwash, is a French-American artist who starred in the famous Banksy movie "Exit Through the Gift Shop." Indeed, the styles of the two are pretty similar, and yet Mr. Brainwash disproved the claim.
Given the popularity of these conspiracy theories, it seems that even if Banksy's identity is revealed, the media will produce even more hoaxes to catch people's attention. Maybe it is about time we enjoy fascinating and thought-provoking street art without trying to uncover Banksy?