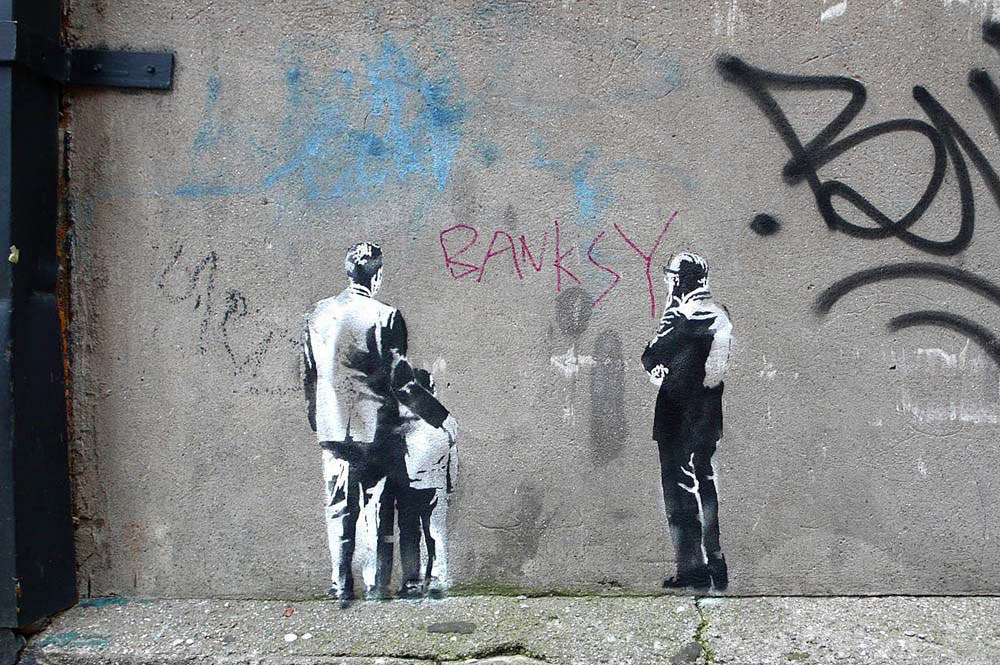 Banksy is, beyond a shadow of a doubt, the most renowned street artist who has achieved overwhelming success. His controversial wall paintings both provoke and fascinate the audience, but it is the unrevealed identity of the urban superstar that usually causes a stir. Banksy's name remains the subject of manipulation and speculation. It is no wonder that nowadays, we have nothing more than a collective image of the artist. However, there is a common belief that his real name is Robin Gunningham. But who is he, and can it be true?
Robin Gunningham: the true identity of Banksy or just another hoax?
To start with, Banksy has been identified with several public figures, including Robert Del Naja, Jamie Hewlett, and Neil Buchanan. It does say a lot about the desire of mainstream media to produce hoaxes with only one purpose in mind – to cash in on the artist's name. Among all of Banksy's identities, Robin Gunningham is arguably the most realistic one.
In 2008, the British tabloid The Mail on Sunday "revealed" the identity of the mural painter. According to the newspaper, Banksy was born in 1973 in Yate, South Gloucestershire, and studied at Bristol Cathedral School, which was confirmed by Banksy's supposedly former schoolmates. Later on, another famous paper, The Sunday Times, wrote that Gunningham adopted the pseudonym Robin Banks, which would then become Banksy.
The last interesting incident happened in June 2017 when Clifford Joseph Price, known as DJ Goldie, made a slip during an interview. The popular musician referred to Banksy as "Rob," which gives us a hint: either it is Robert Del Naja (a friend of Goldie) or Robin Gunningham.
No matter how hard journalists try to reveal Banksy's identity, they always step on the same rake by producing fakes and hoaxes. Maybe, just maybe, society needs to focus on the art and not on the artist standing behind it.