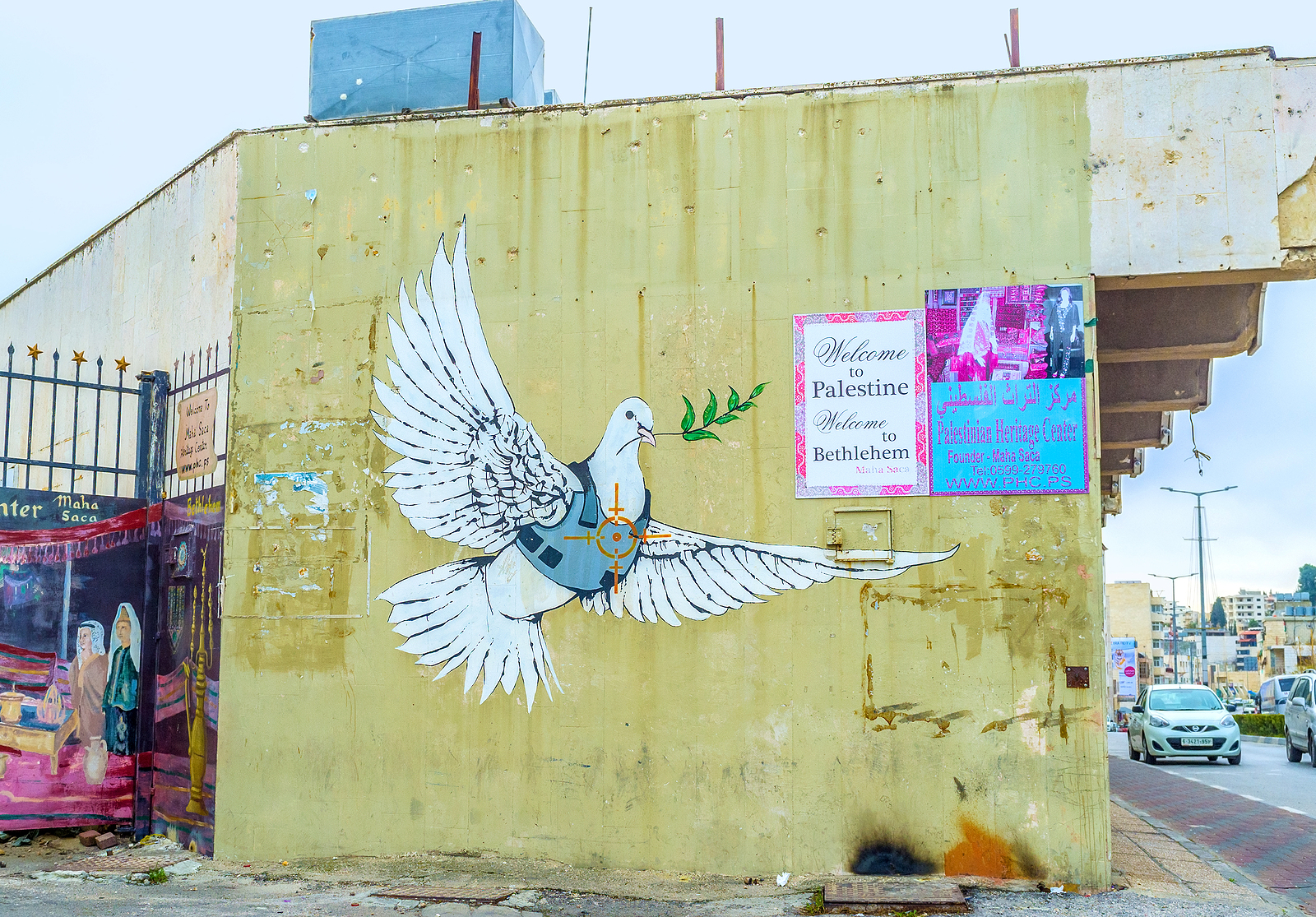 Banksy is a street art revolutionist, a living street legend shaping the course of art history here and now. Due to the fact that the street artist leads an anonymous life, there is a myriad of misconceptions and myths around his persona. There are only a few facts that are highly likely to be valid. Let's look at eight facts about the anonymous artist.
Banksy: 8 facts about the street artist
1. Banksy is from Bristol
It is believed that Banksy was born in Bristol in 1974. In fact, many of his artworks were created there.
2. Banksy started to use stencils later in his career
From inception, the now-famous street artist was painting freehand. In the late '90s, Banksy started using stencils for his works.
3. Banksy is a writer
He wrote four books: Banging your head against a brick wall (2001), Existencilism (2002), Cut it Out (2004), and Wall and Piece (2005).
4. Banksy doesn't create street art only
He also works in painting and sculpture, produces movies, writes books, and launches public art installations. Banksy is a multi-faceted artist indeed.
5. Banksy is NOT on Facebook or Twitter
However, Banksy has his own website and an Instagram account where you can find the latest information about his work.
6. Banksy doesn't sell his art
There is Pest Control, an official office that authenticates Banksy's works. Later, they are sold mostly by big and reputable auction houses. There were authentic Banksy shops in the past, though.
7. Banksy was once nominated for an Oscar
Exit through the gift shop (2010) was nominated for Best Documentary Feature in 2010. Unfortunately or not, the award went to another film.
8. Banksy's identity is not yet revealed
Banksy is often associated with different people, but in reality, his identity has yet to be unveiled.
Again, Banksy is an elusive street artist, which means that there must be a good deal of criticism about all existing facts. Who knows, maybe one day Banksy will tell us the truth himself!