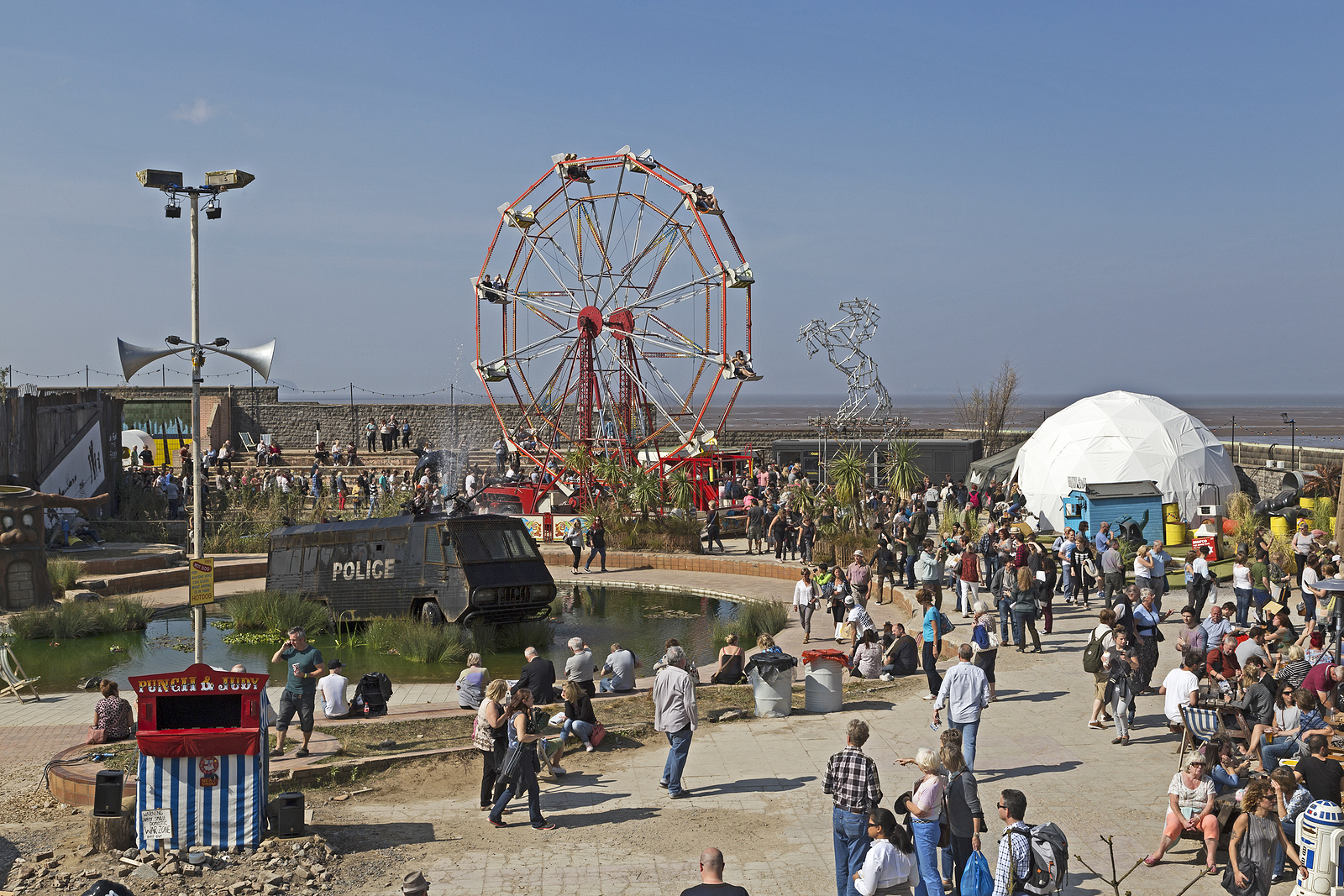 Dismaland was opened on August 21 and closed on September 27, 2015, after 36 days of work. It represented a temporary art project initiated by the anonymous street artist Banksy, who is known worldwide for his unique style and the usage of social and political themes in his artworks, in the seaside resort in Somerset, England. The exhibition was installed on the territory of the former Lido, and its preparation was not disclosed to the public.
Some interesting facts about Dismaland
The Banksy exhibition was very popular among the public. Every day, 4,000 tickets were offered for sale. The price of the ticket was only £3. Dismaland remained open for five weeks. After its closure, Banksy redesigned the construction material into refugees' shelters for the Calais Jungle camp.
Banksy sponsored the exhibition construction himself and prepared 10 new artworks for it. He invited 60 artists to participate in the Dismaland project, and 58 of them accepted his proposal. The team of artists included Bill Barminski, Julie Burchill, Jimmy Cauty, Darren Cullen, Jeff Gillette, Damien Hirst, Jenny Holzer, Andreas Hykade, and Paul Insect, among others.
Banksy invited the best possible and the most talented artists to bring his large-scale art project to life. The result was impressive, as the park attracted many people and celebrities from around the world, including Brad Pitt, Nicholas Hoult, Neil Patrick Harris, Jack Black, Darren Criss, and Ant & Dec.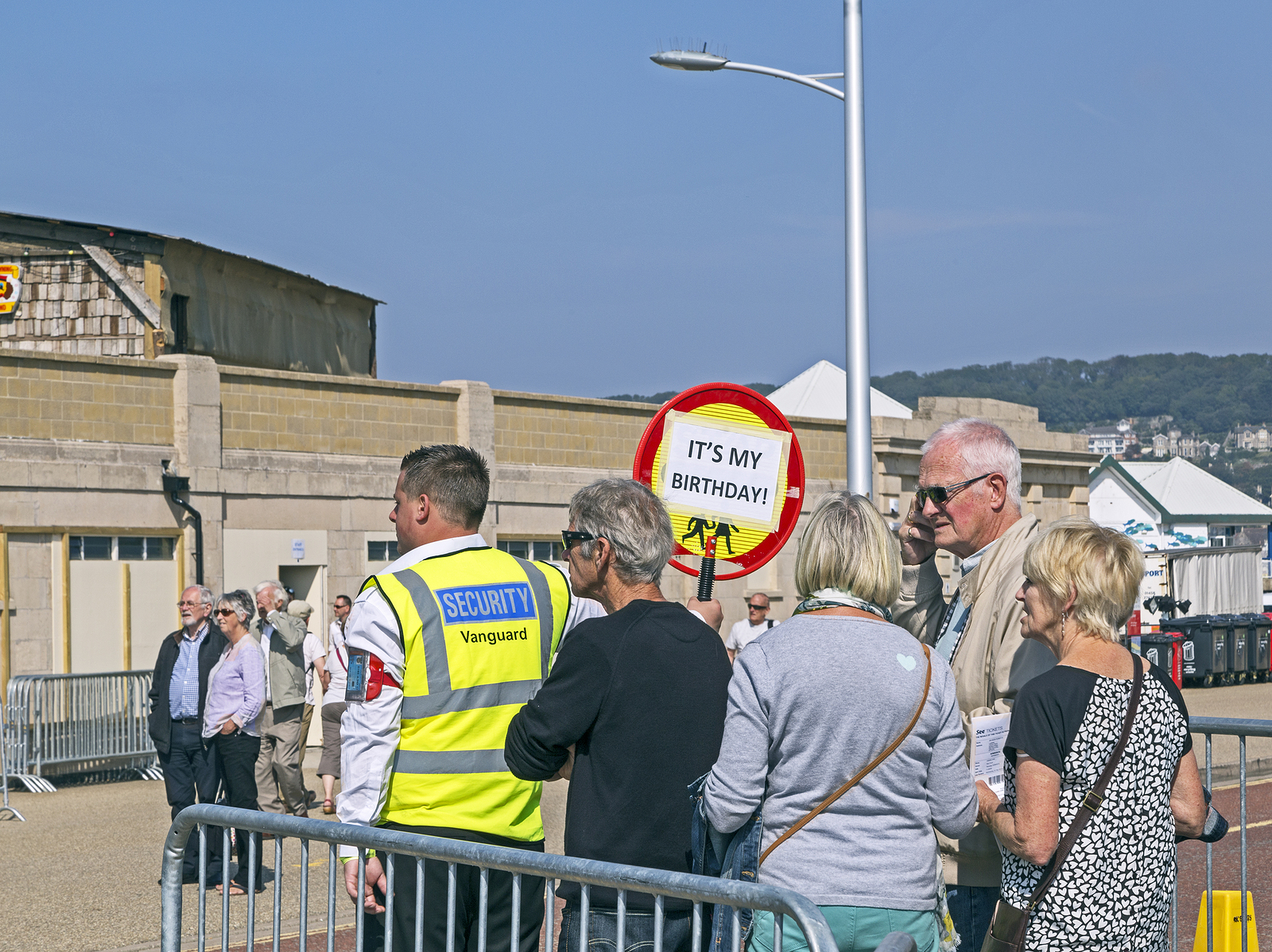 Overall, nearly 150,000 visitors attended the park, and each of them went through the fake cardboard point of security check created by Bill Barminski.
Besides, visitors had an opportunity to attend musical performances on Fridays. Among the invited musicians were De La Soul, Run the Jewels, Pussy Riot, and Damon Albarn.
The Dream Boat created by Banksy for the exhibition was later donated by the artist to the Help Refugees NGO to raise funds for the charity.