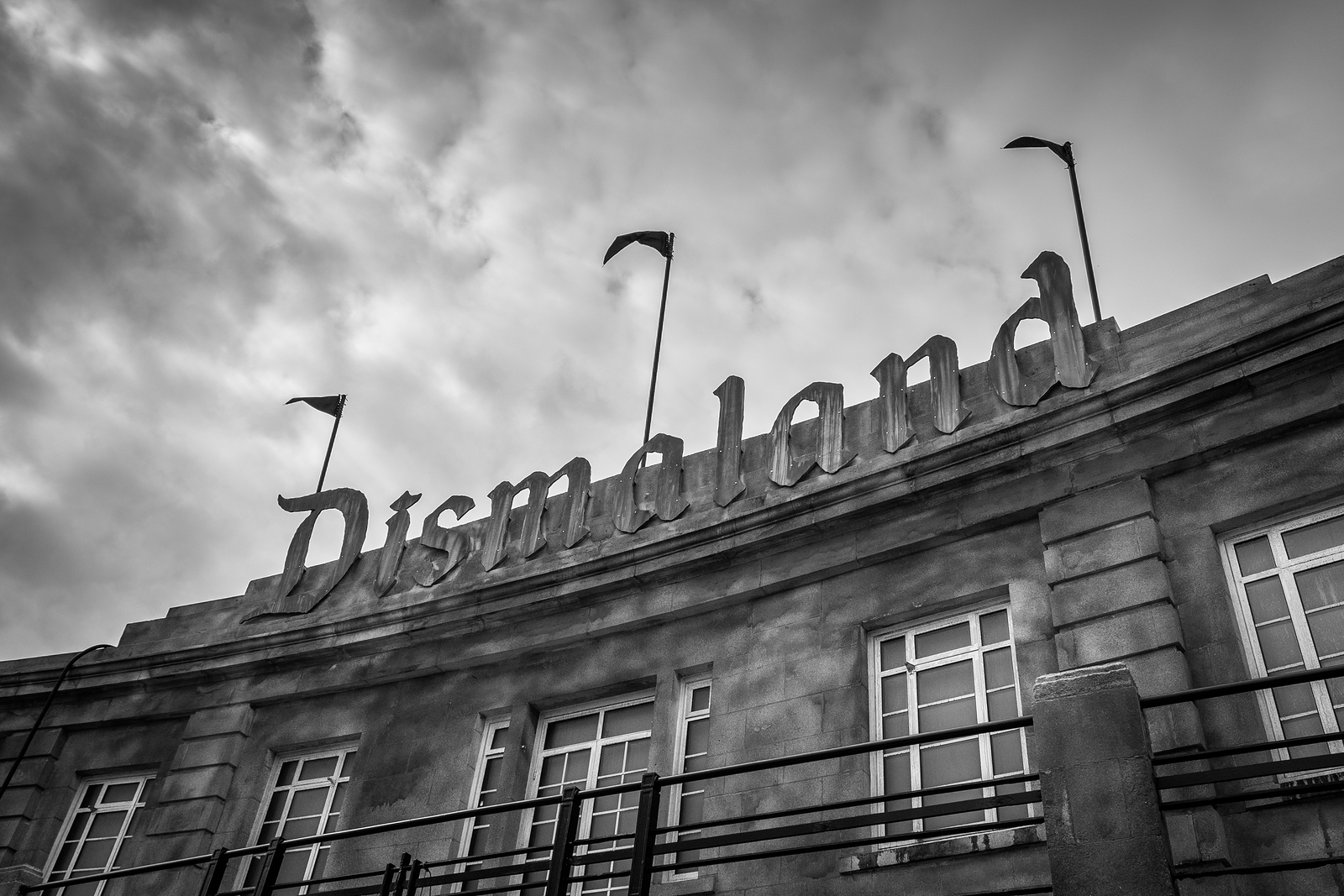 Imagine a place where you are detained by airport security guards and subjected by strict scrutiny. After that, a woman with balloons that say "I am an imbecile" walks past you. You move on and see another woman sitting on a bench and being attacked by seagulls. Then you cast your eye over a gigantic whale that is jumping from a toilet. It sounds like a part of a whimsical dream, doesn't it? You would be surprised to find out that it's a description of the English bemusement park called Dismaland, which was open to the public in 2015.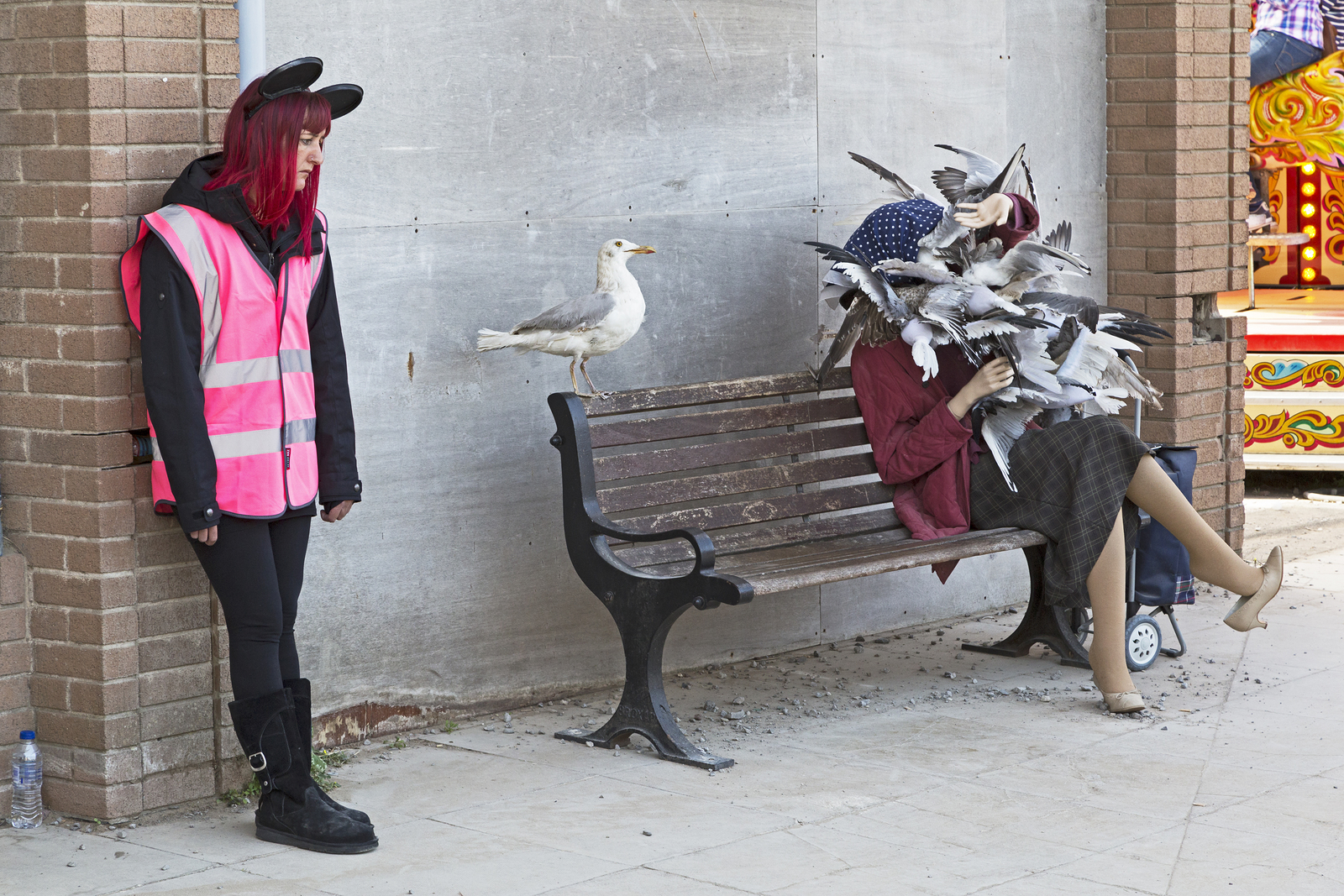 Dismaland bemusement park by Banksy
Dismaland was a temporary art project by the street artist Banksy whose real identity is still unconfirmed. Located in the seaside town Weston-super-Mare, this Disney-like show was on everyone's lips in 2015. Unlike Disneyland, Dismaland was not intended for children because it depicted a strange world full of anarchism, which could be understood only by knowledgeable people. Initially, it was supposed to be a secret, and many people believed that the park was created for shooting a movie. After finding out the truth, tickets were quickly sold out. Although the bemusement park was opened only for 36 days, over 150,000 people managed to visit this amazing place until its end.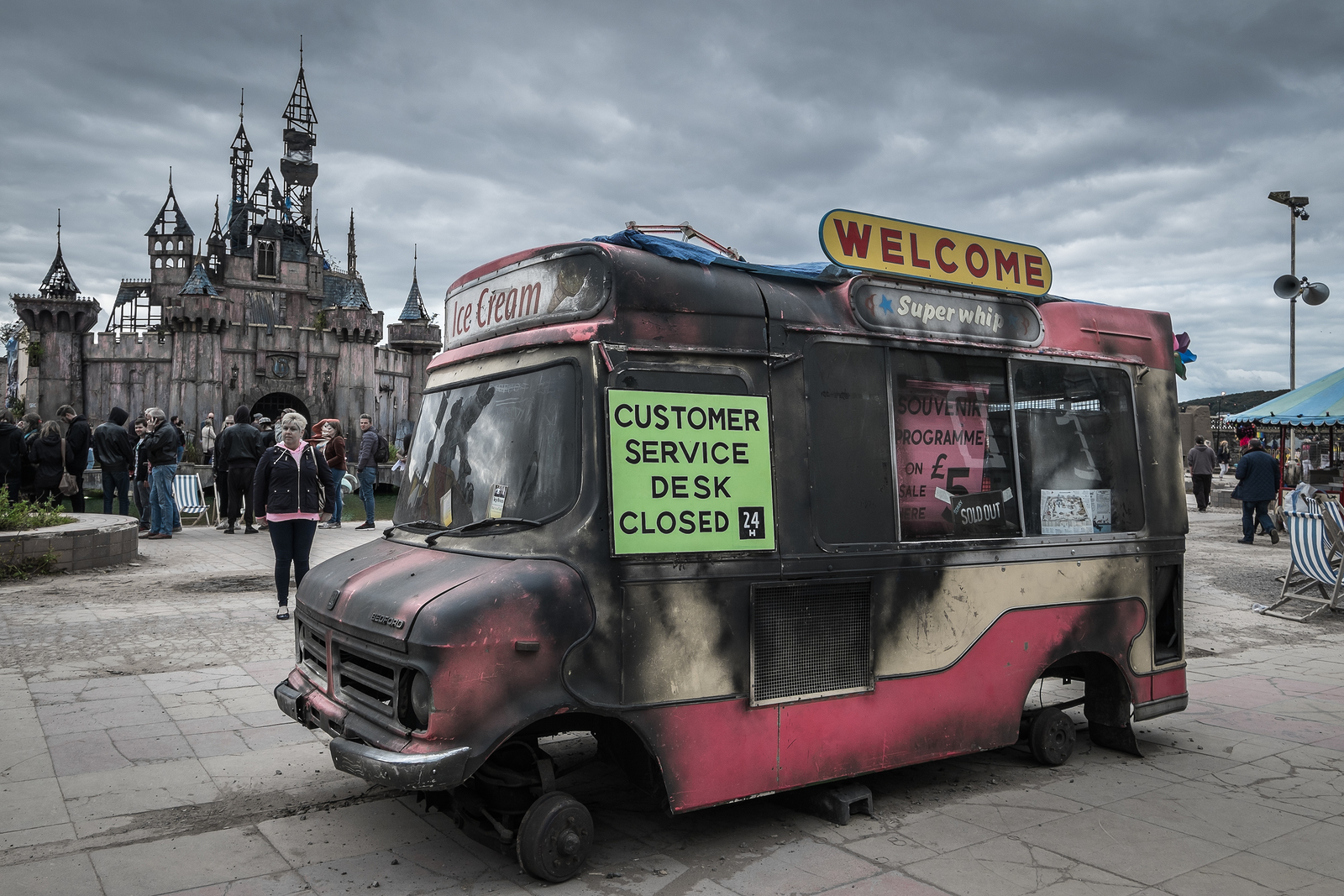 What did Dismaland harbor?
Designed by Banksy, Dismaland included works by 58 artists, including Damien Hirst, Jenny Holzer, Jimmy Cauty, and Ben Long, who enriched the construction with their graffiti, sculptures, and extraordinary art installations. Apart from the eye-catching exhibitions, there were a frightful carousel, a huge Ferris wheel, a crashed chariot, a Dismaland castle, and many more. The show was full of odds and ends, and it was impossible to be indifferent after taking a glance at it.  Besides, Dismaland staff members, who were walking back and forth, seemed to be quite remote and uninterested, adding more melancholy to the overall apocalyptic atmosphere of the 'bemusement park.'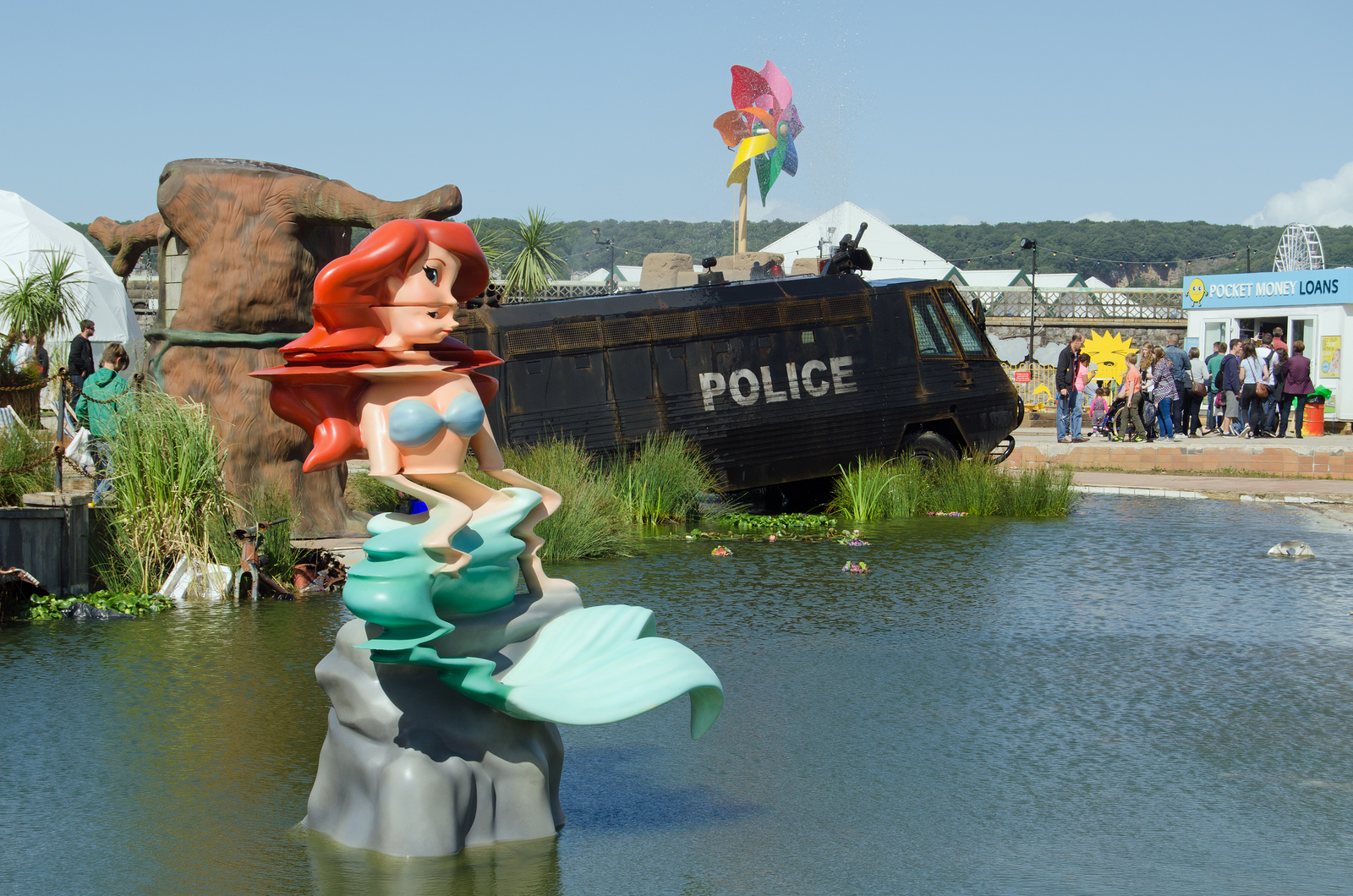 It seemed that many people marveled at Dismaland, although some critics found it completely inappropriate. Anyway, this ambitious art project is sure to go down in the history of contemporary art.