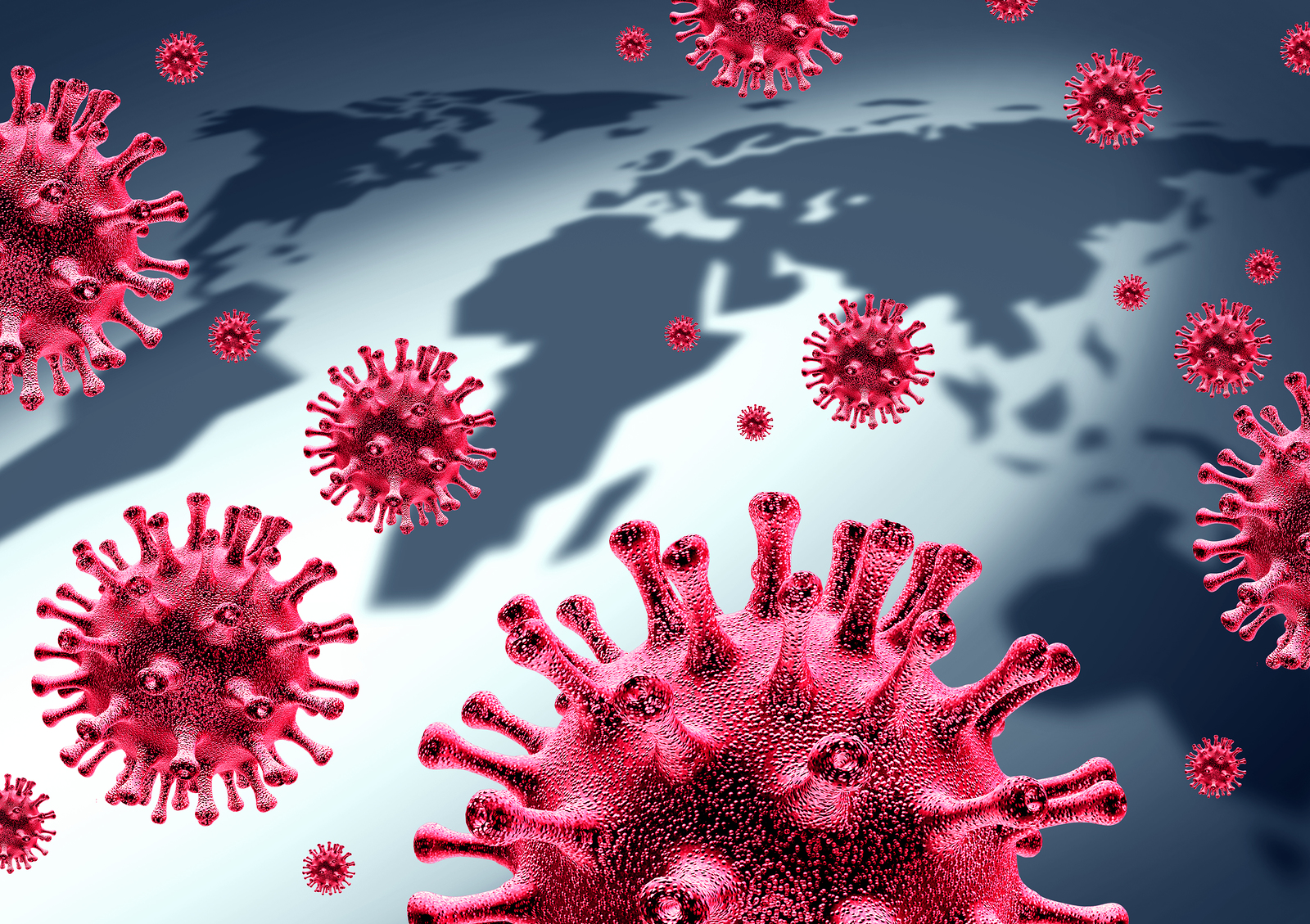 The coronavirus pandemic and its far-reaching impact have not left a single human indifferent. The monstrous invisible catastrophe has markedly shifted the balance in people's life everywhere on Earth. Everyone is reacting to the current hazard either out of choice or in fear, and even Banksy, a famed street artist, has offered his mite to the global discussion. How is the anonymous British mural master responding to COVID-19? Let's find out!
Coronavirus-themed art by the incognito street artist
The first news that filled the media space since the outbreak of the corona pandemic was not directly about new Banksy's art but one of his previous works. The legendary "Girl with a Pierced Eardrum" in Bristol has been updated and gained a coronavirus face mask. Such a step already signaled a new trend in the pandemic period. As a side note, it is still unknown who changed the original mural, Banksy or someone else.
What Banksy did create himself during the pandemic is his rats' debauchery, which was posted with the caption, "My wife hates it when I work from home." In this artwork, the artist humorously points out the lockdown effect on how people lead their lives by depicting rats wreaking havoc in the bathroom.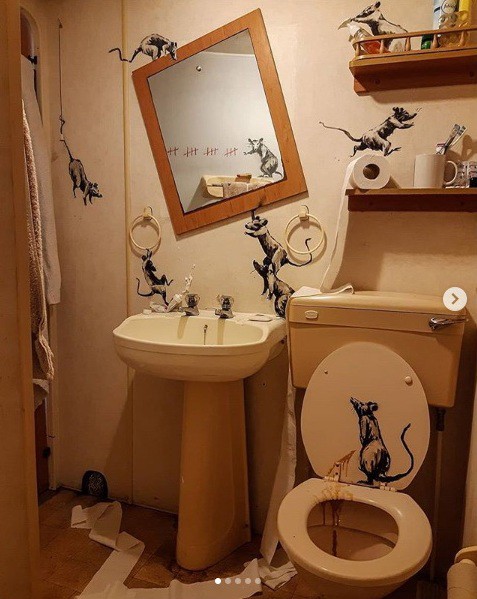 The last, so far, Banksy's work unveiled at Southampton General Hospital, England, is a tribute to the U.K.'s National Health Service (NHS). Such a touching move from the street artist has appealed to even those who are not his fans. Titled "Game Changer," the painting features a boy in overalls, playing with a nurse doll, while Spider-Man and Batman toys are lying in a trash can. Banksy added to his work, "Thanks for all you're doing. I hope this brightens the place up a bit, even if it's only black and white."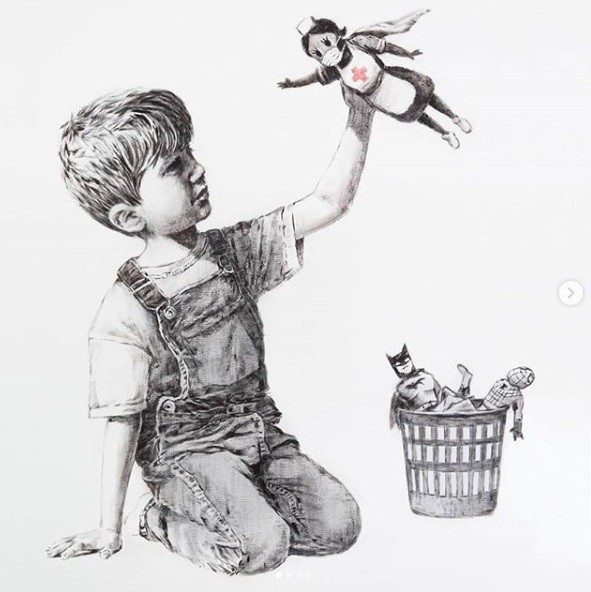 By donating his work to the hospital and supporting healthcare workers, Banksy contributes to the fight with COVID-19 through his meaningful art. Ordinary citizens can fight it too. Everything needed is to stay home and stay safe.
Photo credit: Banksy Official Instagram Account / @banksy