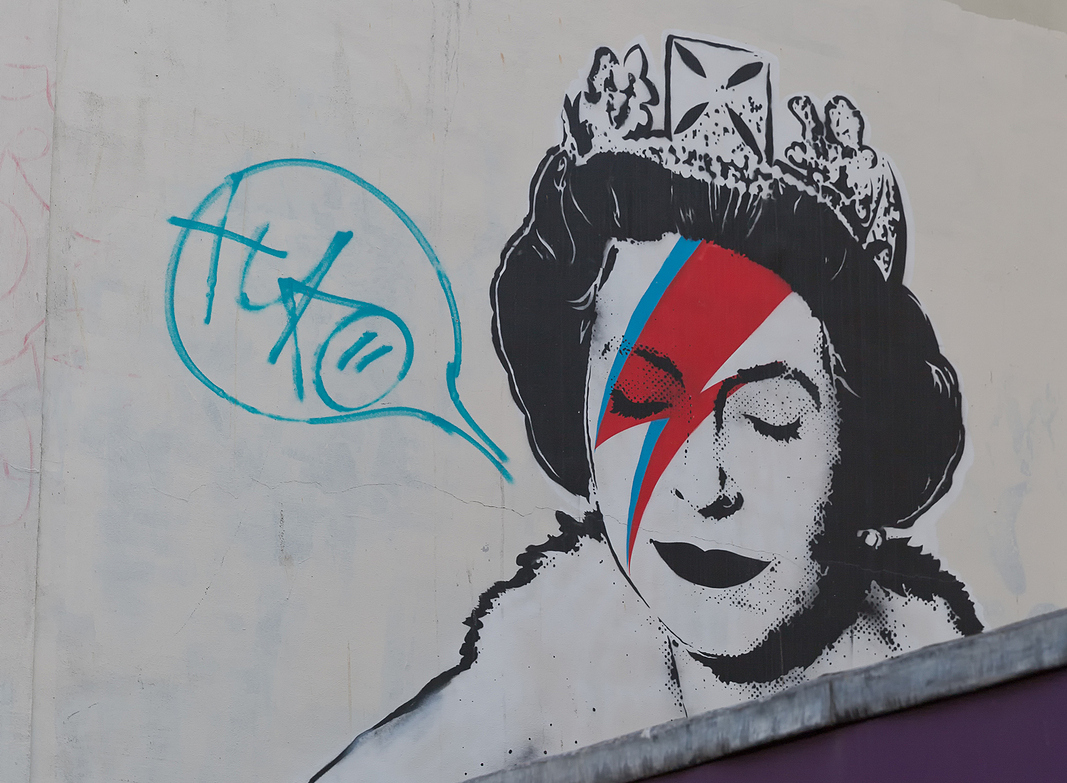 Not long after the death of Queen Elizabeth II, on September 21, the stencil depicting the deceased Head of State appeared on Reading Bridge in Caversham. This piece of news doesn't sound somehow surprising except for one detail. The graffiti artwork was made in the style of Banksy street art, which stirred up public attention. Many people wondered whether the world's most wanted artist had struck again after a long pause.
As it turned out, it was not Banksy but Peachy, a rising street art star who is called the new Banksy due to the stylistic similarities between their techniques. If the Bristolian icon had painted a mural dedicated to monarchy, it would have been something much different. The Queen as Ziggy Stardust is an excellent example of the painter's attitude to monarchy. Let's elaborate on that!
Queen Ziggy and the idea of monarchy in Banksy street art
The image of Queen Elizabeth with the makeup of David Bowie's fictional character Ziggy Stardust is one of the most notable examples of Banksy street art in Bristol. It appeared on the Upper Maudlin Street wall during Her Majesty's Jubilee in 2012. The symbolism behind this painting hardly has any negative or pejorative connotation. According to some media, it was Banksy's own tribute to the celebration. Also, he represented her as a symbol of peace and love, which is what Ziggy Stardust was.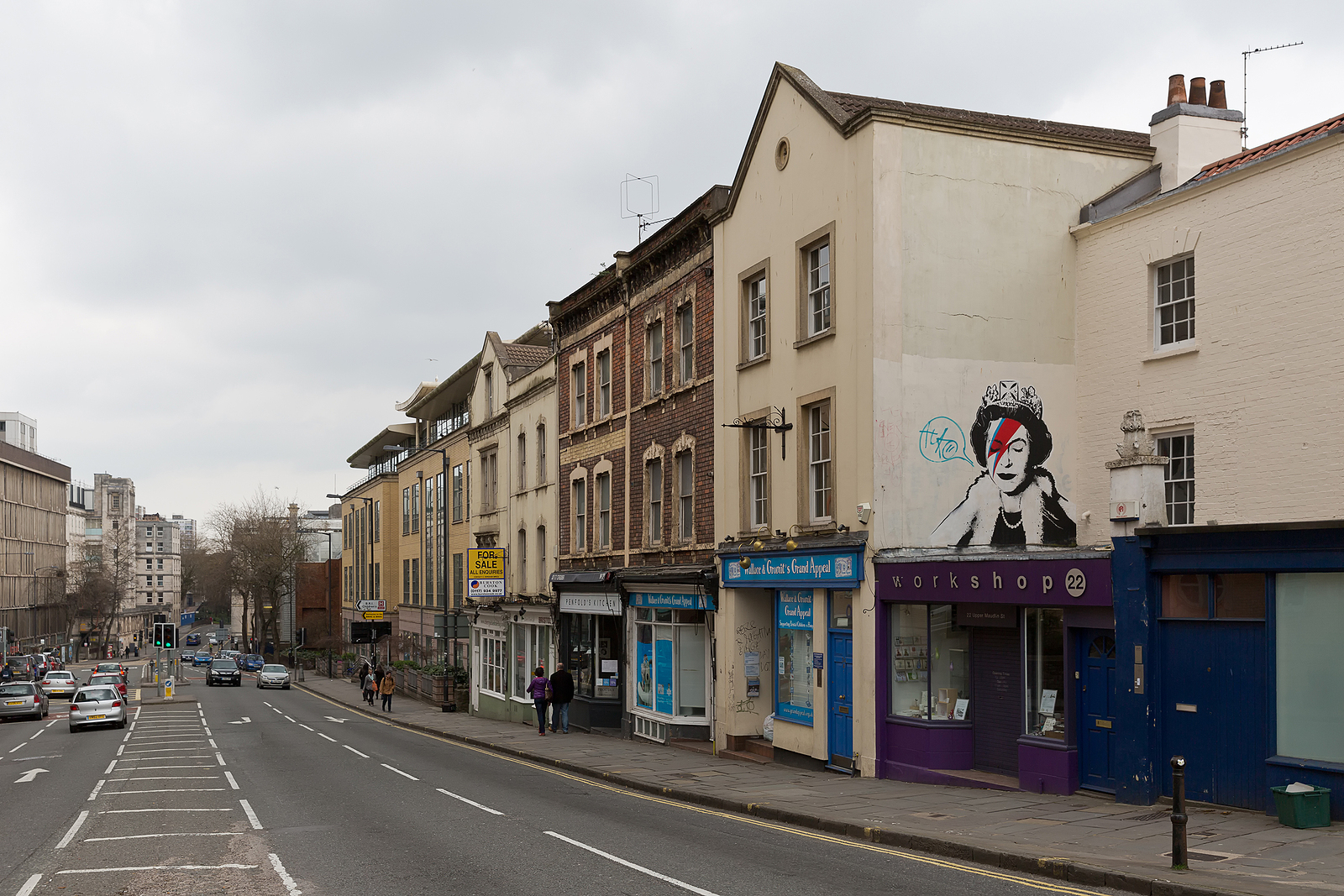 At the same time, Banksy might have wanted to pay society's attention to the idea of worshiping people who are just normal people (also a reference to Ziggy). If you look at other artworks dedicated to monarchy, such as the infamous "Monkey Queen," "Weapons of Mass Distraction," and "Queen Victoria," you will see that the mural painter is quite satirical about the position and role of monarchs. The anti-royalist sentiment is often considered disrespectful to the royal family. And it is how it looks like, but maybe, just maybe, the idea revolves around the concept of royalty and monarchy as being remnants of the past. Through his works, Banksy argues that titles are no longer needed, and worshiping kings and queens is something obsolete and redundant nowadays.
Every monarchy-dedicated artwork can be interpreted in different ways. And while some people claimed them to be offensive, the chances are that pieces were deliberately made controversial to draw more attention. That's how Banksy street art usually gains popularity.