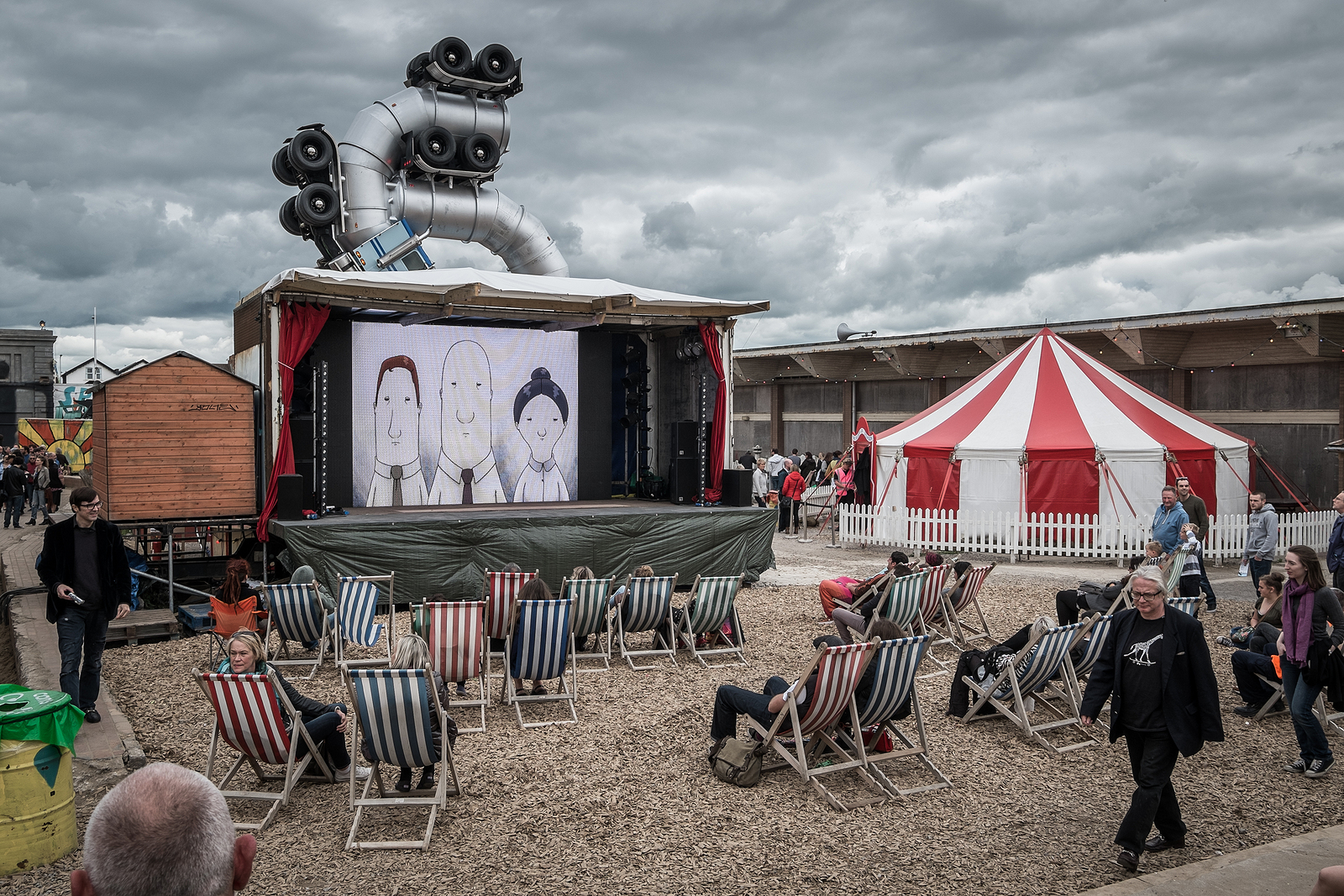 If you have ever dreamt of visiting Banksy exhibitions, now is probably the best time to make your wish come true. Shows dedicated to the street artist's contemporary legacy pop up in different parts of the world every month or so. Isn't it wonderful how simple it is to steal artworks from the so-called vandal? The problem with this surge of exhibits is that all of them are fake and would be considered illegal if the same thing happened to the works by other living artists. Let's try to explain this common phenomenon and see which pros and cons it has.
The era of fake Banksy exhibitions: why does it happen?
Before you make up your mind about fake Banksy exhibitions, let's analyze the route of the growing concern.
High demand
Even though we haven't heard from Banksy for almost a year, the name of the anonymous artist is still in the popularity stakes nowadays. The mystery around his true identity, captivating name, and often socially provocative art make it hard to forget about him and his murals. It explains why new fake exhibitions appear on a regular basis.
Capitalization
Popularity, in this case, is linked to the desire to capitalize on Banksy's name and earn money while the artist's figure is still sellable. In other words, it is all about how greedy people are. With the majority of unofficial Banksy exhibitions featuring fake prints, museums and galleries don't need to pay any commission to the original author. It leads us to the next issue.
Lack of control
Such exhibitions should be considered illegal, but Banksy's anonymity and the scope of the problem make it extremely hard to monitor all those shows around the globe. That's why the famous stencil painter and his authority in the name of Pest Control prefer to expose all those exhibits on the official website instead of suing the perpetrators. At least that's what they did before a "pause."
Are they any good?
It is no wonder that fake Banksy exhibitions are a bad thing. But is there any light in the darkness? As always, even some unsavory things have a positive side. At the end of the day, any show exhibiting Banksy's works, whether they are authentic or not, is a tribute to the artist and also an essential element of his popularity. Sure, you can visit such exhibits and witness some mind-blowing artworks. If you don't really care about copyright infringement and stuff like this, visiting such events will most certainly bring your pleasure. The choice is yours.