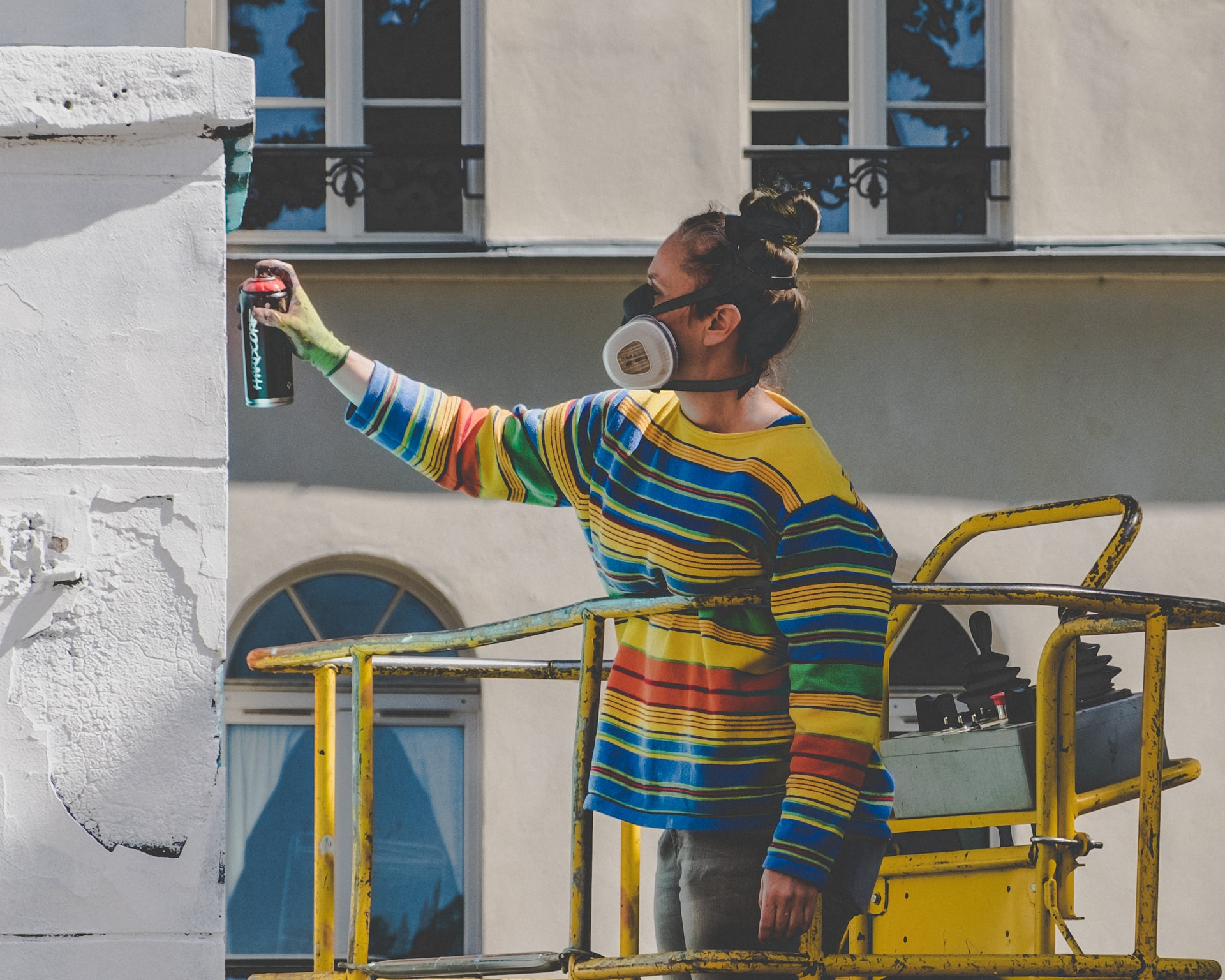 Banksy is a phenomenal artist, but the world of street art would be an empty and boring place if there was only Banksy art in it. Fortunately, there are many more amazing mural painters who create artworks of outstanding quality. If you want to broaden your aesthetic horizons and find new street talents, you are in the right place. Below is the list of five remarkable women street artists like Banksy. An acquaintance with them and their art will definitely bring more light into your life.

Five amazing women street artists like Banksy
Lady Aiko
A Japanese-born street painter Aiko Nakagawa now lives and works in Brooklyn, New York. Lady Aiko is famous for her unique ability to combine western and eastern art techniques. Through her playful depictions, she wants to represent women's inexhaustible energy.
Swoon
If you are looking for artists like Banksy, Swoon, or Caledonia Curry, is probably one of the best suitable painters nowadays. She focuses on high detailed public artworks and street installations in particular. She was once in the group of artists together with Banksy and JR.
Miss Van
Also known as Vanessa Alice, Miss Van is a French-born artist whose street artworks are marked by the use of original characters called poupées. For Miss Van, graffiti art is a way to "boycott the conventional art world."
Lady Pink
Sandra Fabara is an Ecuadorian-American mural artist for whom art is an act of rebellion and self-expression. By empowering women, Lady Pink makes a socially important statement.
Shamsia Hassani
Ommolbanin Hassani, the real Afghan artist's name, makes everything possible to popularize street art. Not only does she speak about art but also war and the role of a woman in society.
Street art is a young industry, and hopefully, there will be more such amazing women street artists like Banksy. Every person is vital for the development and public recognition of "outlaw art."