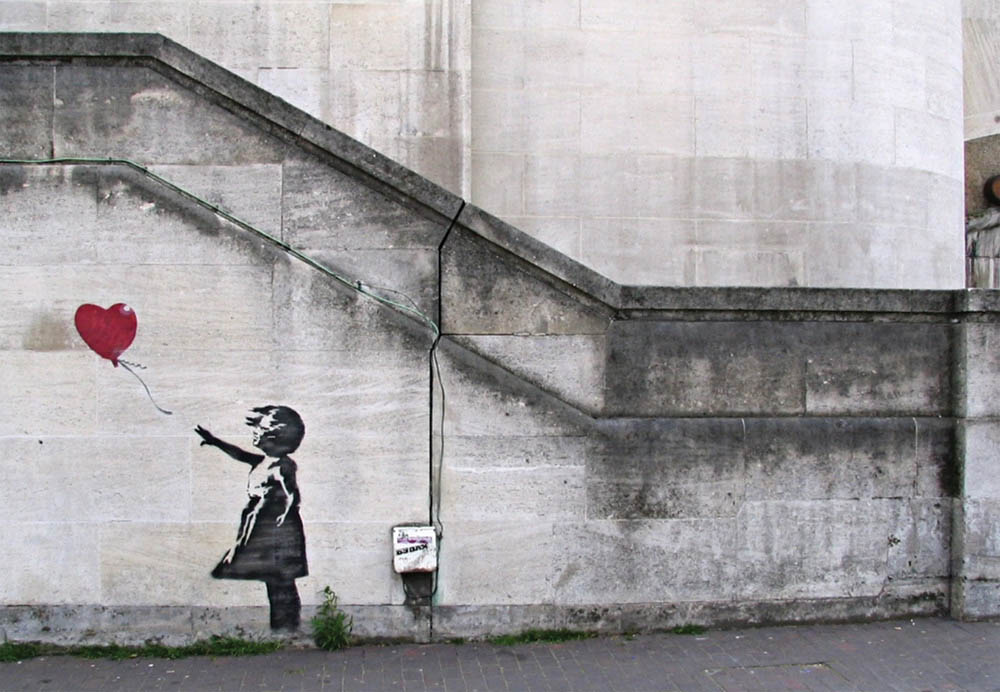 Banksy's "Love Is in the Bin" is one of his most famous works ever created in his career so far. It was previously known as "Girl with Balloon," but things changed in 2018 when Banksy successfully played a trick on art collectors and critics at Sotheby's by shredding a part of his artwork in front of the audience. Today, on October 14, a new Banksy Sotheby's record has been set. This time, the artwork was sold for £18,582,000, or 1,750% more than it was sold three years ago. Let's take a closer look at such amazing news.

Banksy Sotheby's record has been set in London
Banksy art becomes more and more valuable with each year. There are murals and paintings that have long gained international success and made the artist a real contemporary superstar. "Love is in the Bin" is one of them. It became highly trendy even before the shredding stunt. Then, in 2018, it was sold for £1 million. After several months, everyone forgot the incident, and now, in 2021, the painting basks in glory again.
Banksy Sotheby's record was set as the result of a 10-minute bidding battle between two bidders. The auctioneer, Oliver Barker, finished bidding at £16 million, to which you should also add an auction house fee. Overall, it has gone for £18,5 million in total, which makes it officially the most expensive Banksy artwork, with "Game Changer" running second.
All in all, "Love is in the Bin" has once again proved that it is an iconic work of art. The chances are that this Banksy Sotheby's record will not stand as long as the previous one since Banksy art prices are continuously going up. It seems like it is only the beginning of the evolution of street art, and there are many more surprising discoveries in the future.