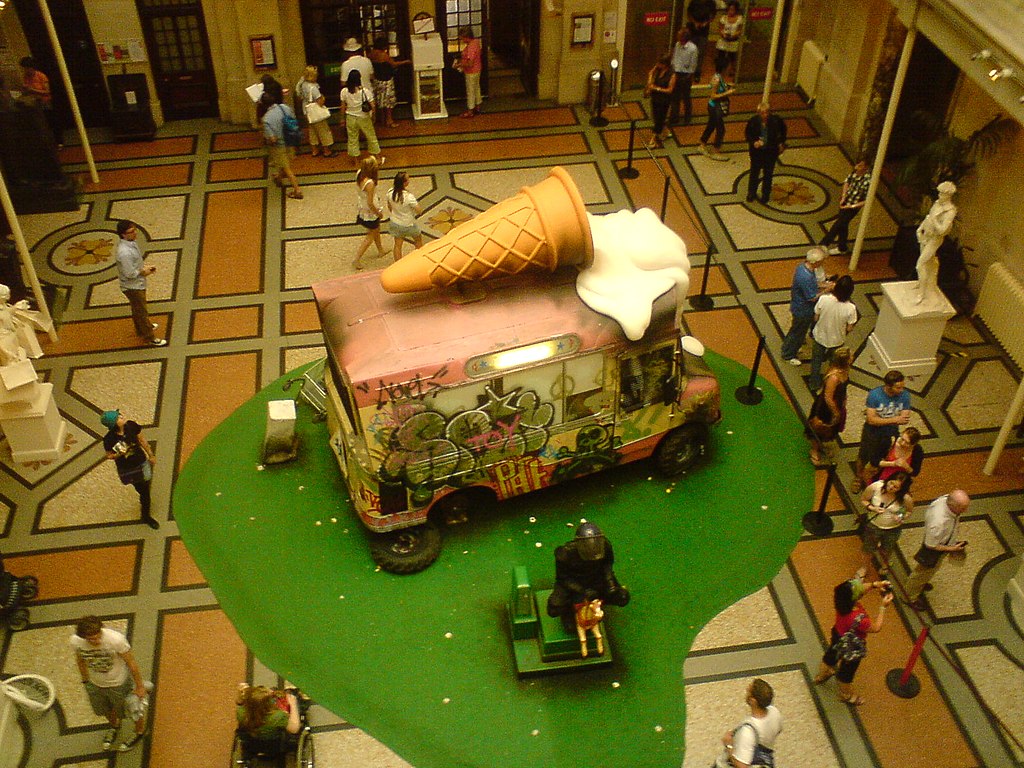 In 2019, the Bristol Museum in Bristol, England, celebrated the 10th anniversary of the iconic Banksy exhibit titled "Banksy Versus Bristol Museum." Many contemporaries have heard of Dismaland or the Walled Off Hotel, but only a few remember the street artist's legendary "ambush." Let's go back to the past and look at how Banksy organized the show in the heart of the city.
Banksy vs. Bristol Museum, an iconic Banksy exhibit in his hometown
Back in summer 2009, Banksy shook the world with his extraordinary exhibit at the Bristol Museum & Art Gallery. Everything happened overnight. Banksy "secretly" sneaked into the museum and embellished the venue with lots of provocative works. Some of them were already well-known to the public, but there were some new pieces of art as well. As a matter of fact, "Devolved Parliament," now one of the most expensive Banksy paintings, was exhibited that particular day.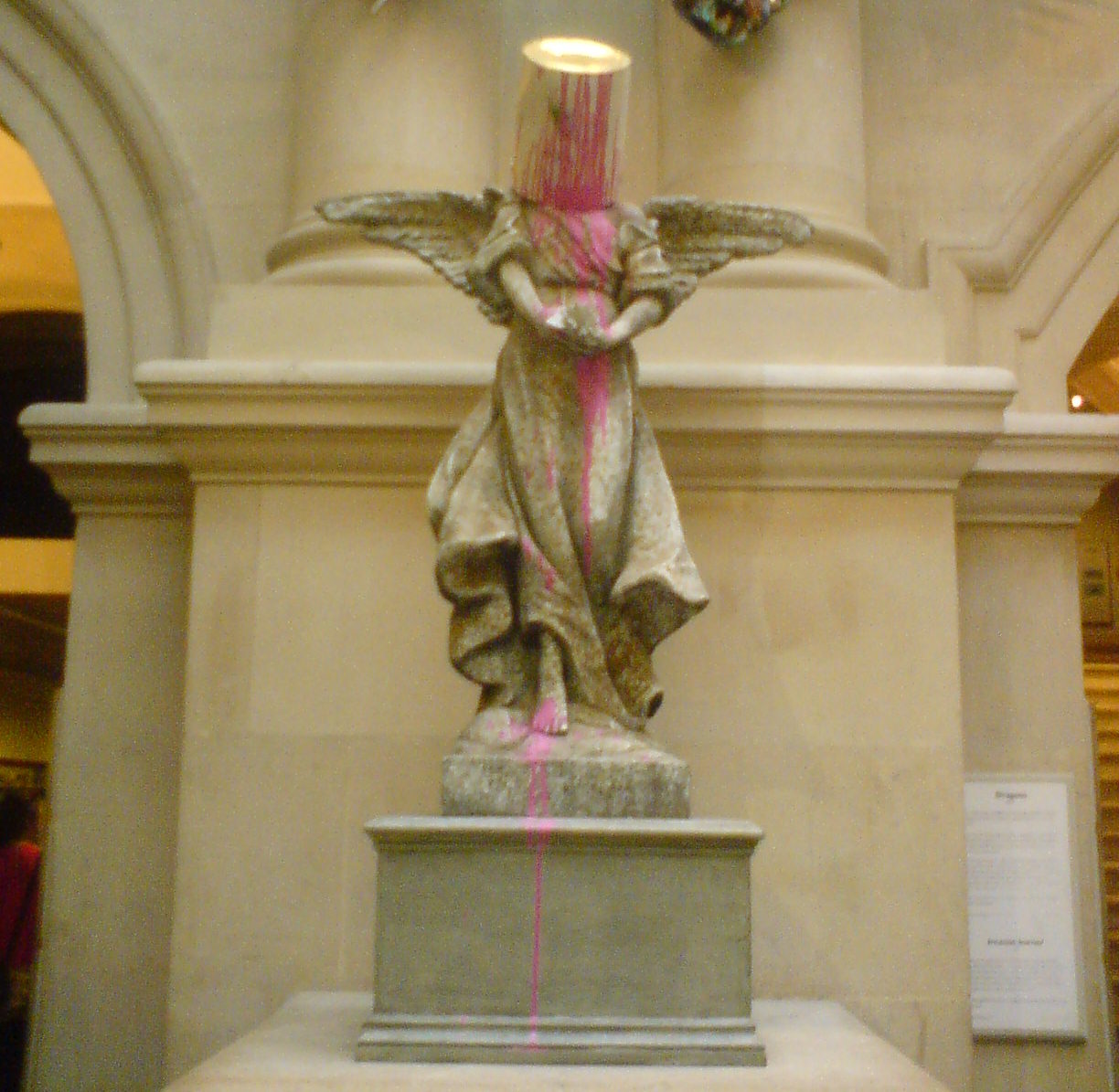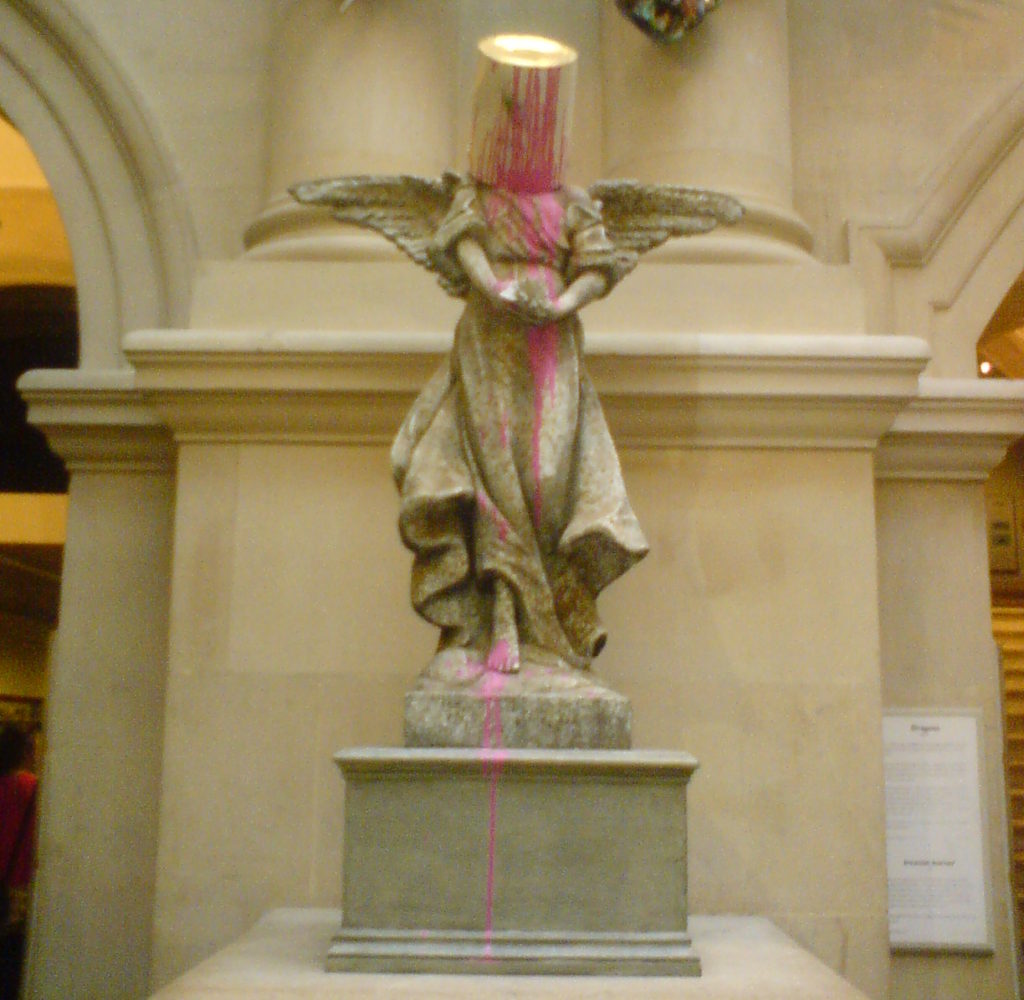 Banksy exhibit was a huge success. The entrance was free, which allowed the museum to break its visitor record in 12 weeks. During this period, approximately 300,000 people attended the show to look at Banksy's controversial artworks. Overall, the exhibit featured over 100 works by the graffiti artist. The mural painter did his best to mock the art industry. Many of the exhibited pieces were more like recreations of famous works rather than original paintings and sculptures.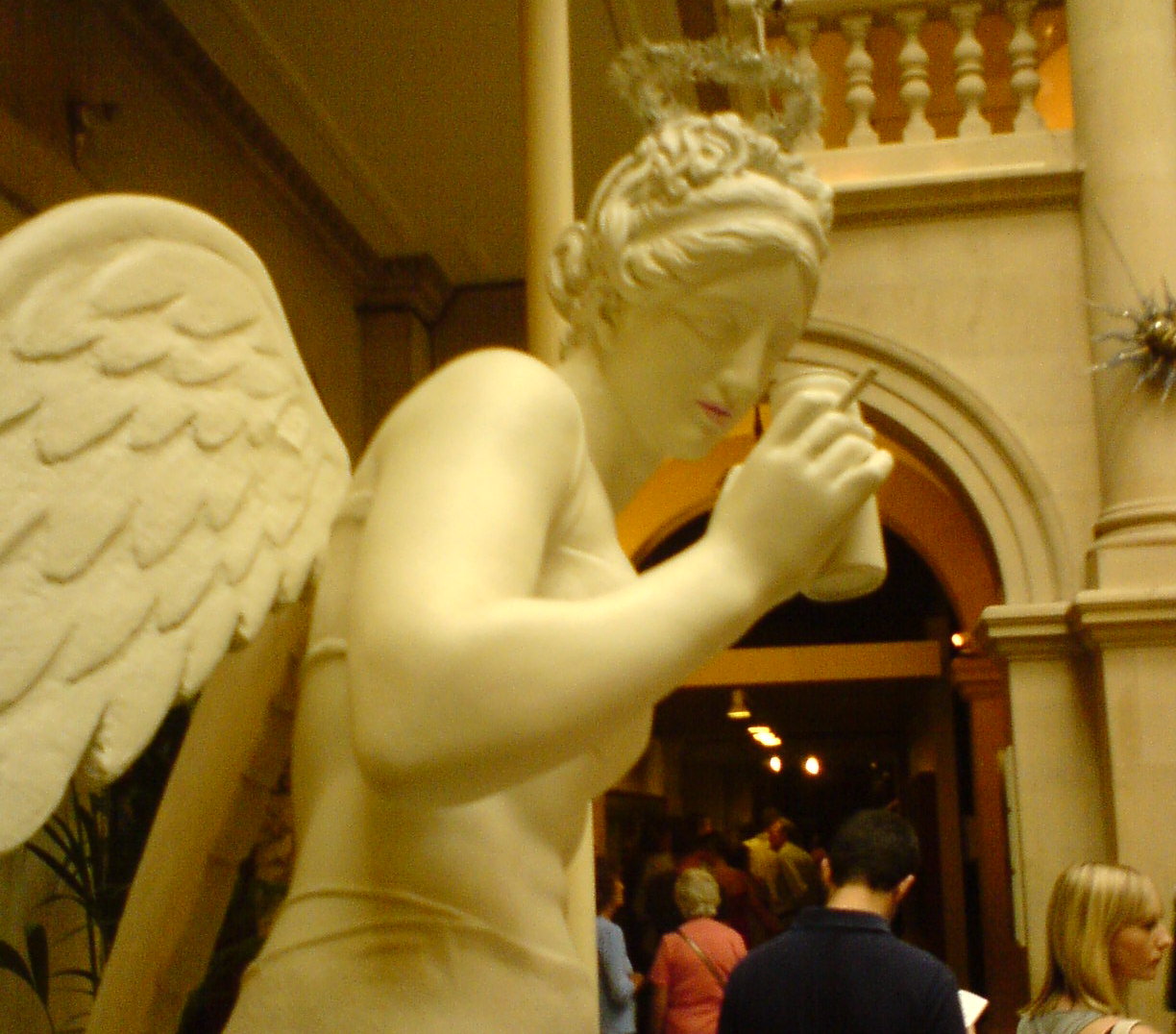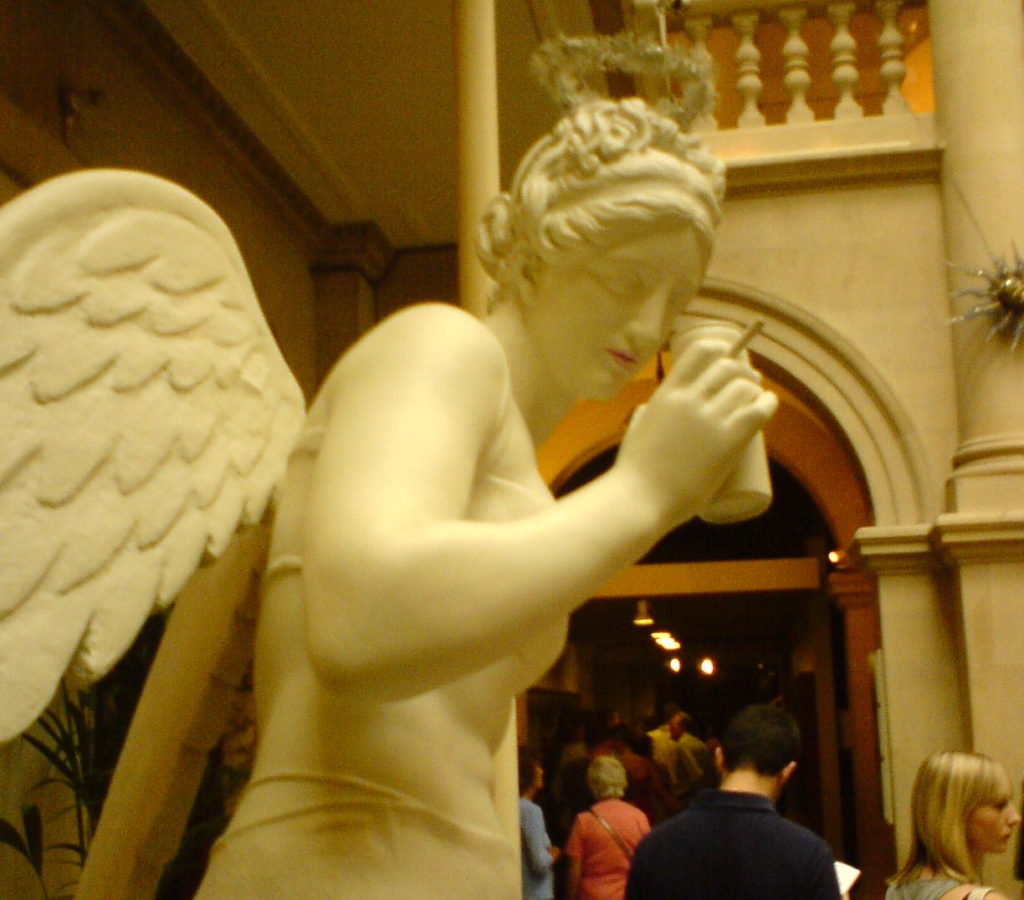 Without a doubt, Banksy exhibit was as secret as the location of the UK Parliament. Interestingly enough, it is was the first-ever official and legal exhibit, with Banksy himself involved in the organization of the show. Unfortunately, it was only a temporary event. Nowadays, you can only enjoy the photos of once a grandiose art exhibition. Hopefully, Banksy hasn't lost his passion for exhibitions, and sooner or later, people will be able to look at more art shows by the elusive artist.