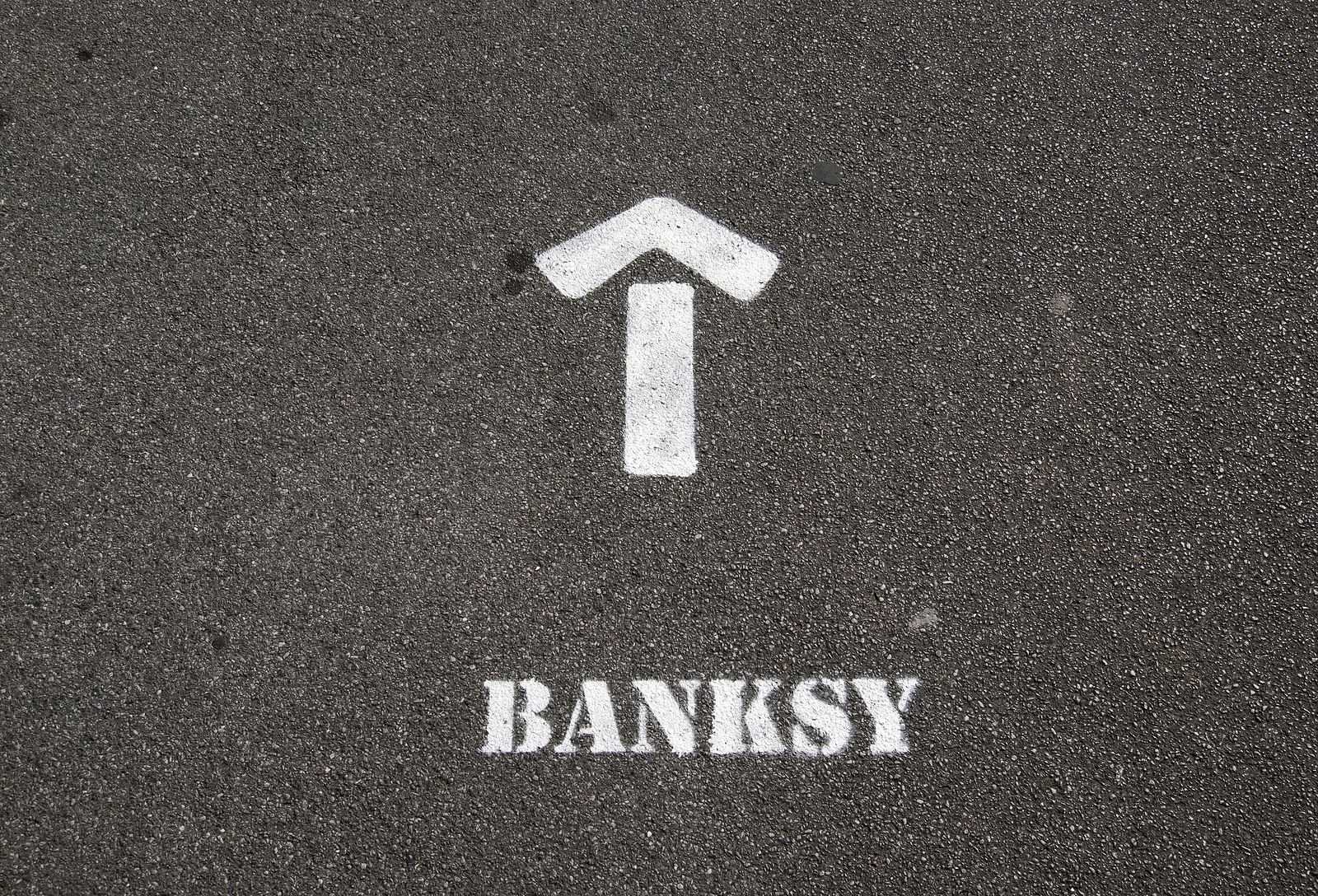 Banksy is considered one of the most controversial artists of our time. Messages that the iconic street artist is trying to deliver through his street art are hardly a friendly reminder. Instead, they are a scathing criticism of the current social frenzy. Although most of Banksy's artworks fall into the definition of "inappropriate art," some of his controversial works are so ambiguous that they have caused a stir among the public. Let's look at them.
Banksy's top 5 most controversial works
5. "The Banality of the Banality of Evil"
Bought at the thrift shop in New York and then vandalized by Banksy, the painting portrays a Nazi sitting on a bench in front of a picturesque American landscape. The context is dubious: is it about the evil of day-to-day life or current Nazi ideologists in the government?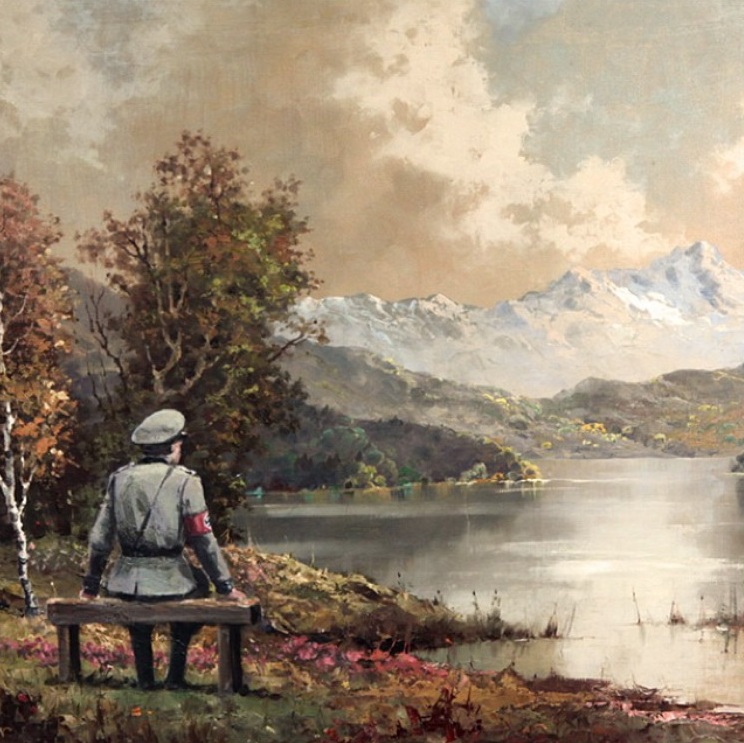 4. Slave Labour
"Slave Labour" is more straightforward in this regard. By depicting a child sewing Union Jack flags, Banksy criticized the barbaric conditions of workers in the mass-production industry. Moreover, the artist created this mural amid London 2012 celebrations, making his controversial art even more controversial.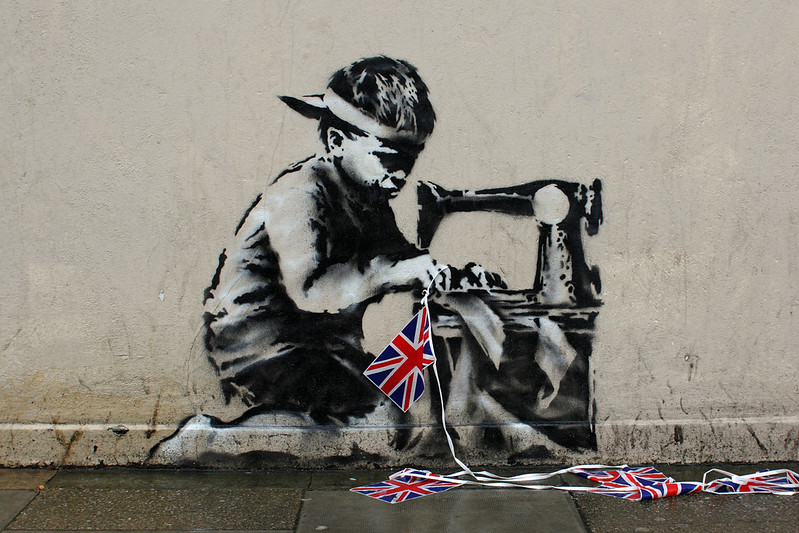 3. Cardinal Sin
"Cardinal Sin" makes its way to the top three of the most controversial works thanks to the criticism of the Catholic church. It was Banksy's reaction to the notorious child abuse scandal in 2011. The street artist pixelated the priest's face, referring to him as a criminal.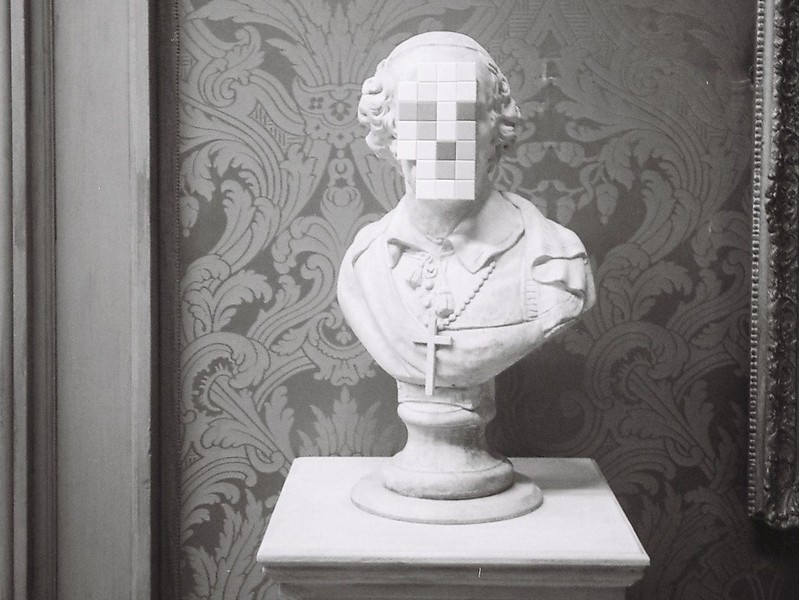 2. Girl with Balloon (Love Is in the Bin)
"Girl with Balloon" became a worldwide hit after Sotheby's London auction when the painting was shredded by the preinstalled in the frame shredder. In a nutshell, it was Banksy demonstrating how art became a mere commodity.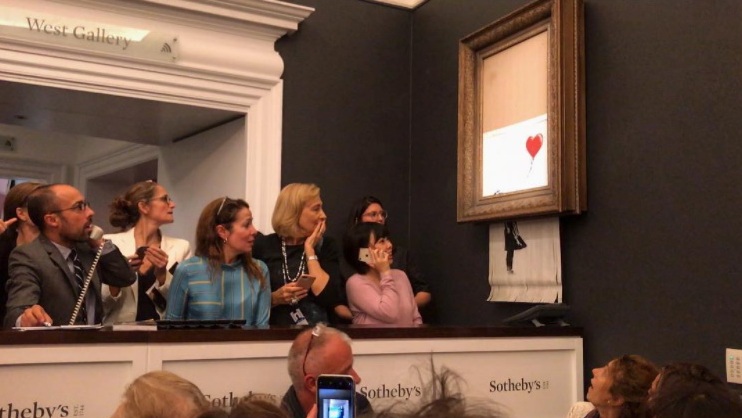 1. Dismaland
Dismaland, an apocalyptic bemusement park, is the entire art installation. Inspired and unlike Disneyland, this place was but an embodiment of adult fears and thus not meant for children. Inappropriate indeed.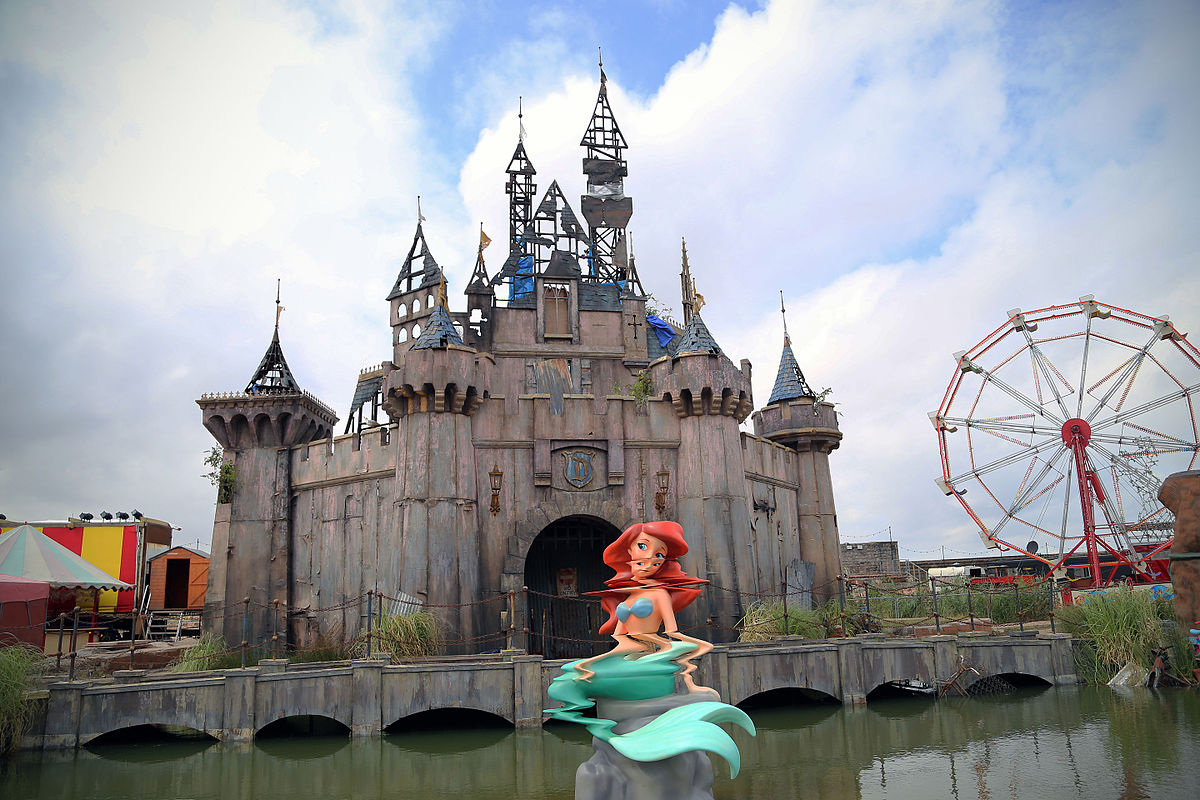 These controversial works are meant to be such since Banksy's way to convey truth has never stopped being terse and hard. And what about you? Do you find them controversial?