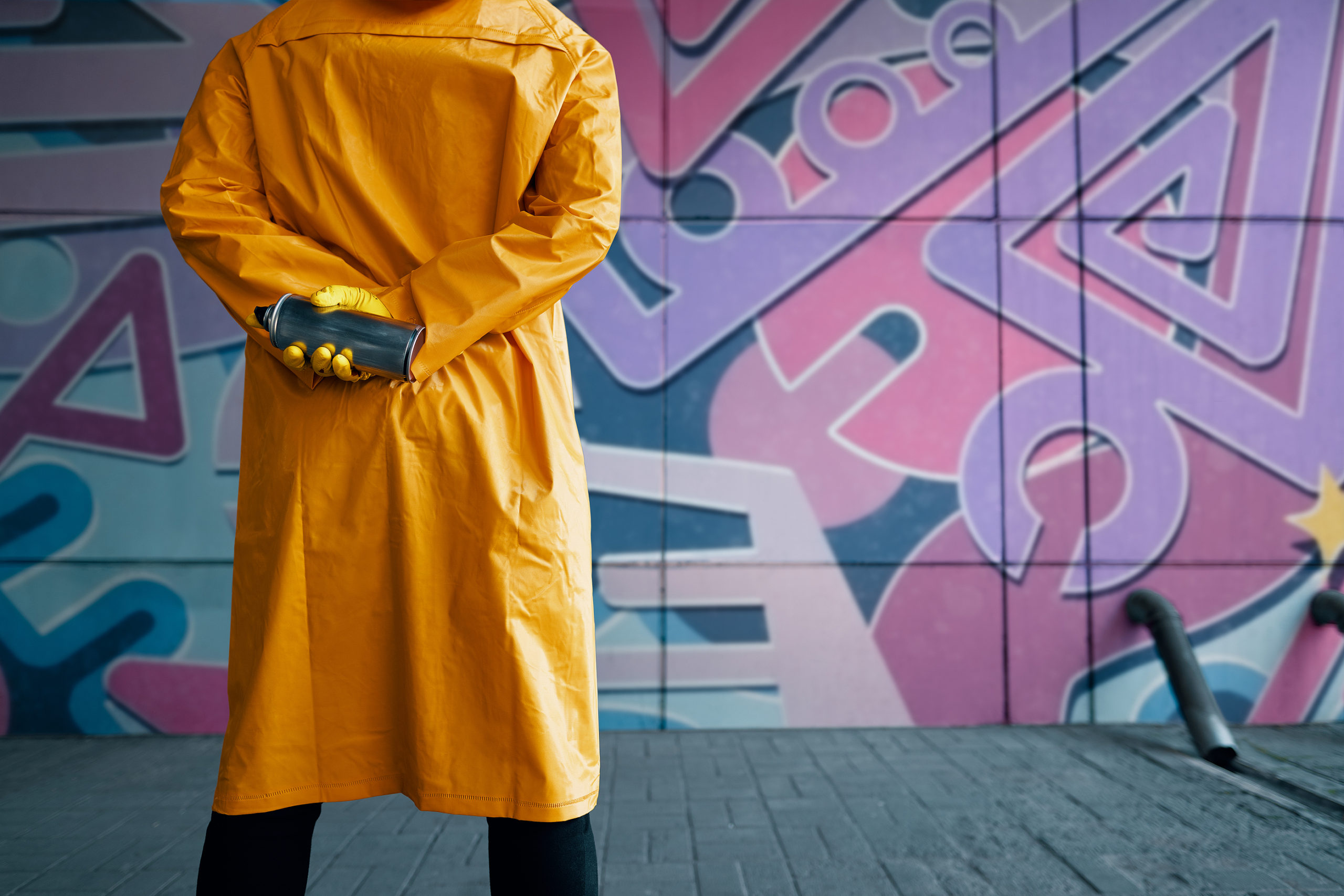 With Banksy being a blinding star of street art, many of their fellow artists remain in the shadow. Like it or not, the rules of becoming famous in the global media are no different for street culture than in any other industry. It hence means that only a few can gain recognition, while many others—despite being not less or even more talented—don't actually become subjects of mainstream attention. Maybe it's for the best? In any case, you might want to find some more artists like Banksy. Here is who is making history along with the Bristol-based champion of stencils.
Five Artists Like Banksy to Know in 2022
5. Black Hand
Also known as Iranian Banksy, Black Hand stands as the pseudonym of an Iranian street artist covering a wide range of painful topics relevant to Iranian society today. Among them are comments on sexism, politics, and the legal trade of human organs. Due to the strict theocratic and autocratic regime in the country, the identity of the artist is kept unveiled.
4. Aito
Similar to the previous hero on the list, Aito is often called a Japanese Banksy. Aito Kitazaki was born in 1989 and decided to change society after graduating the high school. In his youth, he was inspired by Banksy's art, which motivated him to start creating satirical stencils that have already made him one of the most famous artists like Banksy.
3. C215
Paris-based street artist C215, or Christian Guémy, is an international figure with murals in Barcelona, Amsterdam, Rome, Paris, London, and other cities around the world. His art is more aesthetic rather than political, but there are pieces delivering a socially crucial message to the public. For example, recently he arrived in Ukraine to embellish war-town streets of the cities with his murals as a sign of support.
2. Pejac
Silvestre Santiago is a professional artist who studied art at Accademia di Brera in Milan, Italy. Despite being skilled enough to recreate world-classic masterpieces, he gives an advantage to minimalistic silhouettes so common in street culture. Among all these artists like Banksy, he and Banksy have the most in common when it comes to style and symbolism.
1. Swoon
Swoon, or Caledonia Curry, is considered one of the most famous street masters nowadays. Apart from street art, she works with sculpture and stop-motion animation. Furthermore, Curry is known as one of the first female street artists to gain international recognition.
Do your part!
Make sure that more people know about these five artists like Banksy. Their talents, enthusiasm, and murals deserve much broader recognition.