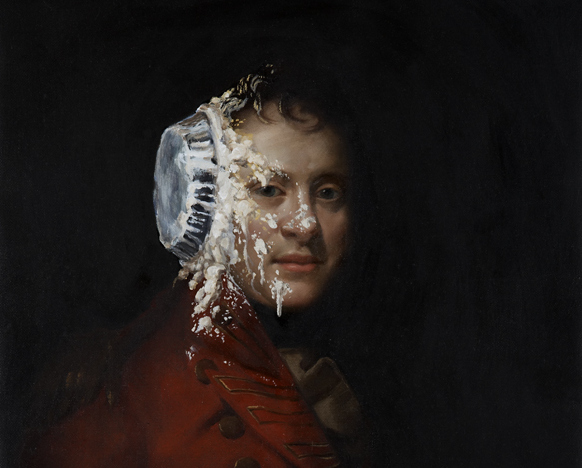 If anything, Banksy is a conformist. People who have been following Banksy for a long time know that the street artist leads a social rebel every time he makes street art. Mocking traditional artworks and making caricatures out of world-known paintings are some of the most bellowed activities of the dazzlingly famous mural painter. Banksy's "Show Me the Monet," "Gleaners," and "Sunflower from Petrol Station" are some of the brightest examples of his artistic mockery. But who does he mock exactly? Let's try to decipher Banksy art meaning step by step.
Deciphering Banksy Art Meaning: Does the Artist Hate Traditional Art?
In practical terms, art is a tool that every artist uses as a means to an end. Some painters are looking for aesthetics, and some others create political works of art. One just wants to earn money, while another is taking pictures as a form of self-therapy. What is it for Banksy? The Bristol legend uses traditional art as a reference. Pretty often, it is about "good old times" somehow altered and changed by modernity. What is the purpose?
On the one hand, Banksy does it for humorous purposes alone. Creating a contrast between time periods by adding modern context to a painting is hilarious, and Banksy knows it. On the other hand, Banksy does mock conventional art, but there are actually two objects of criticism: established past and stagnating reality. The majority of today's problems and issues emerged long in the past. Thus, the imperfect past needs to be acknowledged. Through his iconic murals, Banksy makes viewers reconsider their views on the old days.
If you dig into Banksy art meaning a little bit further, you will see that past is not the only thing to blame. The contemporary world is no better, and there are still so many people without a desire to make a difference. To sum up, Banksy does hate traditional art, but he is not a fan of the capitalization of artistic trends either.