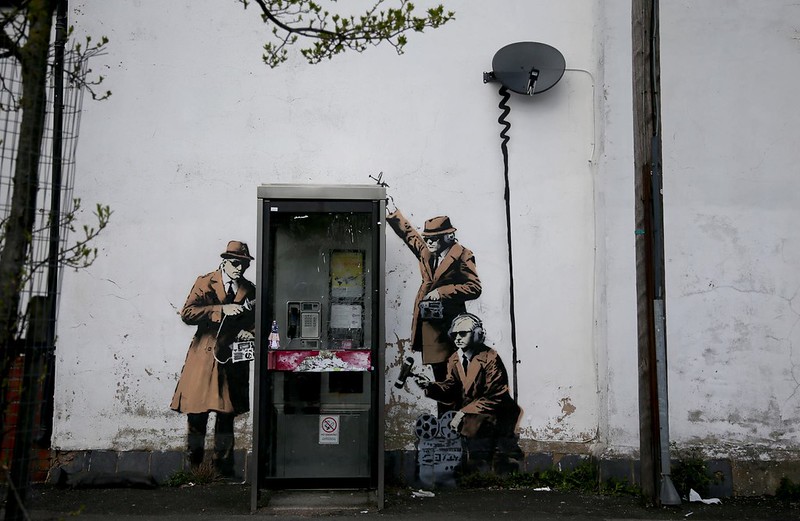 Life is a revolving door, and there is no time to lose in this hectic world. If you like Banksy art, but you are too busy living your life, below you will find some Banksy latest art news that can interest you. Here is what you might have missed.
Banksy latest art news you might have missed
A Banksy painting was sold for $4 million during Miami Art Week
Last week, the world was seeing the return of Miami Art Week. One of Banksy's canvases, "Charlie Brown," was sold for $4 million by Maddox Gallery and became one of the most expensive paintings sold during the art fair. Earlier this year, on October 14, the iconic mural painting "Love Is in the Bin" set a new Banksy Sotheby's record after the artwork was sold for £18,5 million. It does demonstrate the tendency among art collectors to invest in Banksy as many resources as never before.
Banksy donated his Oscar Wilde stencil to the Reading Council
Banksy's Oscar Wilde stencil was contributed to the exhibition at Bristol Museum. It was painted by the graffiti artist on the wall of Oscar Wilde's Reading Gaol prison in March 2021. The Reading Council will sell the stencil and then transform the prison into an art center.
The Walled Off Hotel opened its doors to the visitors
The widely-known Walled Off Hotel reopened on December 4. A boutique hotel has been closed for 20 months. There are some changes and novelties in the newly-opened building. Now, you can look at the large wood-carved model of Jerusalem's Old Town, the work of a late Tawfiq Salsaa. Furthermore, CCTV cameras were moved to the left of the reception.
How do you like these pieces of Banksy latest art news? Hopefully, you enjoyed reading them and saved a lot of valuable time in your life. Stay tuned!