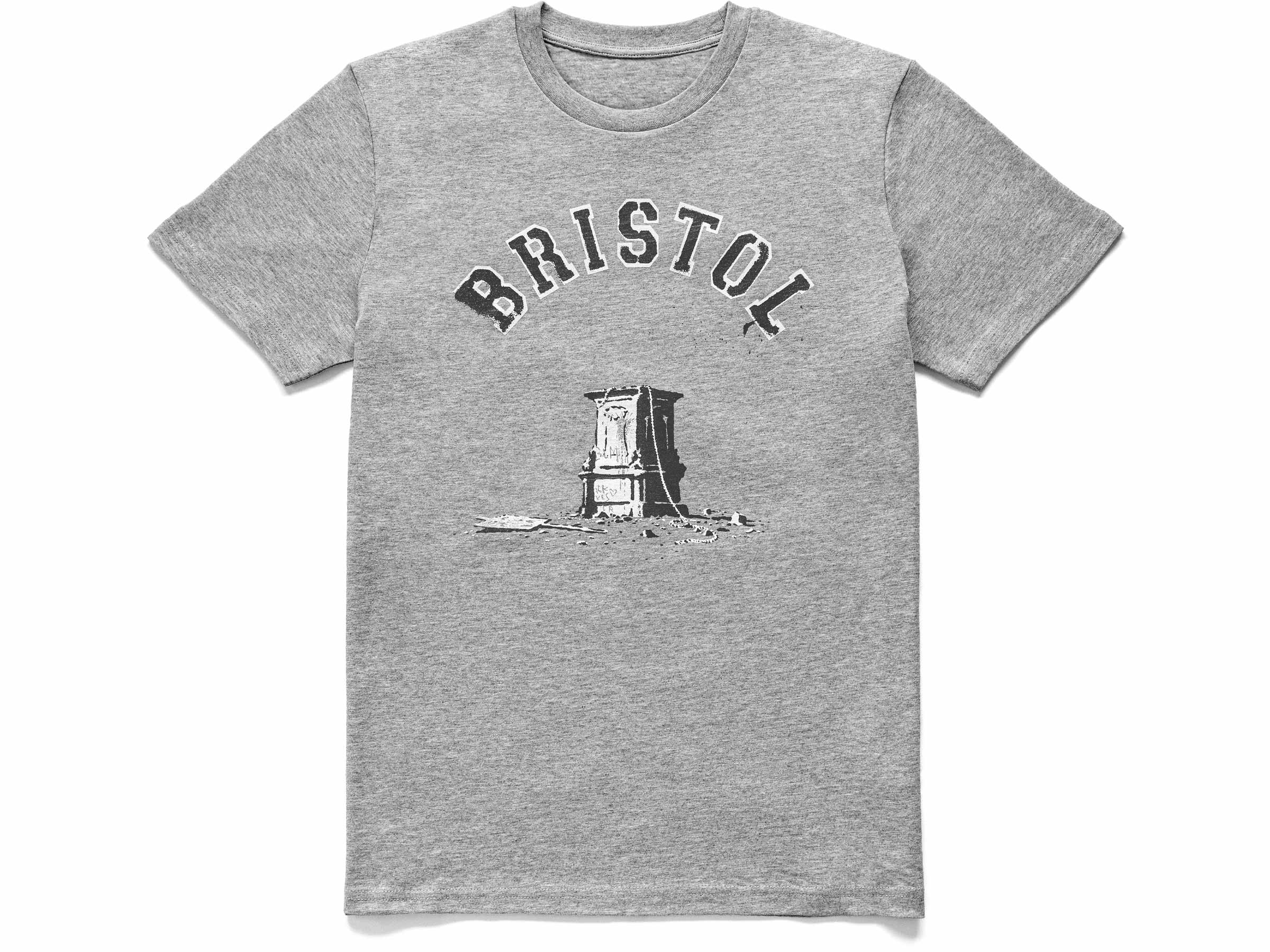 Seven days ago, on December 10, Banksy posted a post on his Instagram account where he announced the start of sales of his souvenir t-shirts in aid of the Colston 4. Less than seven hours after they became available (Saturday, December 11), t-shirts were completely sold out. It was indeed a unique opportunity to find original Banksy for sale, but you should never underestimate the power of Banksy's loyal fanbase.
Banksy for Sale: Banksy T-Shirts Have Been Sold out in Several Hours
The "Colston 4" trial has recently become one of the most discussed topics in the UK. Four young people, Rhian Graham, 29, Sage Willoughby, 21, Jake Skuse, 36, and Milo Ponsford, 25, were accused of damaging the statue of Edward Colston, an English merchant and philanthropist. The Tory Member of Parliament was also involved in the Atlantic slave trade.
Young people decided that it was a disgrace that the statue remained in place despite the campaign for its removal. The occasion is apparently connected with the death of George Floyd and massive riots in the US. By the way, Banksy supports Black Lives Matter and even created BLM art in aid of the movement.
Shortly after the start of the sales, people could also find Banksy for sale on eBay, where t-shirts were being sold for £1,000-£9,000, with the original price of £25. At 4 PM, Jo Brooks, Banksy's PR woman, announced that all the t-shirts in Bristol were sold out. During and after the sale, many people shared pictures with their newly-bought garments on different social media platforms. As was stated on Banksy Instagram, all the proceeds from sales would go to the defendants. Using his media status, Banksy started a local flash mob to support people facing trial and accused of criminal damage. That is the demonstration of how the street art can bring change to society.