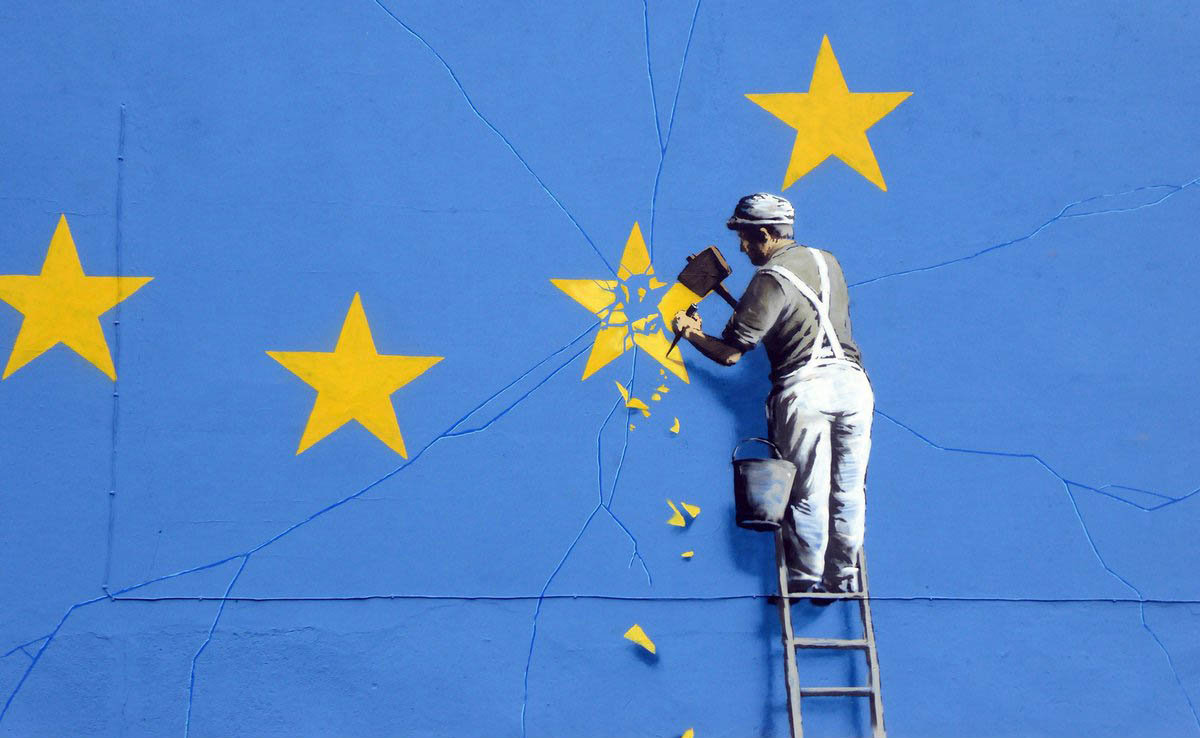 On July 22, some newspapers and tabloids reported that Banksy-style graffiti appeared on the side of a house in Blackpool, a famous seaside resort in England. The mural shows a young boy with a yellow umbrella and indeed resembles the style patterns similar to Banksy's artworks. The anonymous mural painter hasn't yet confirmed that the work is his. This piece of news is a good example of the uncertainty that fires the question of whether we are able to recognize Banksy graffiti art style or not. Let's mull over this for a moment!
How to recognize Banksy graffiti art style?
So, what made people believe that Banksy is behind that mural in Blackpool? First of all, the artist is no stranger to seaside towns. In 2021, he created the magnificent series of murals under the title "A Great British Spraycation." Second, the wall painting is similar to the one sprayed on the side of a Stockport pub in Greater Manchester. However, Banksy confirmed that he wasn't responsible for that piece. Last but not least, it is the Banksy graffiti art style that can make you believe that you see an original piece of art.
Banksy prefers not to focus on one technique in his work. While his stencil art is not erratic, he uses a large color palette to deliver the idea most effectively. The purpose is where the devil hides. While many artists try to impress the audience with mind-blowing aesthetics, Banksy puts an emphasis on the message he wants to convey. So, most of the time you say "Whoa" not because of the highly-detailed mural but the way it is implemented and presented.
If we were to distinguish some common patterns of Banksy graffiti art style for a separate style guide, it would be hard to do. What we know is that he is obsessed with easy-to-explain stencils and good use of black color. When it comes to other colors, they are used to create contrast. Another thing that makes his style indistinguishable is the lack of a logo, which is why it is so confusing for many people to understand whether the artwork is authentic or fake. With time, this sort of "gloomy yet virtuous" style started to be associated with Banksy.
Answering the question of whether we can recognize Banksy graffiti art style, yes, we can. His murals are singular, and yet there are situations—like the current one in Blackpool—that can be clarified only with the artist's confirmation.