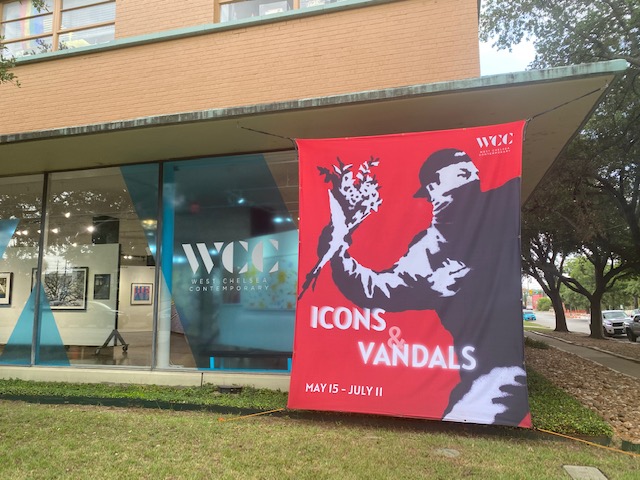 Banksy doesn't usually arrange exhibitions. The street artist either sells his artworks online or takes over the entire Bristol Museum to show his pieces. However, you can find and buy Banksy paintings in different parts of the world. For example, you could do so in Austin, the capital of Texas, United States. There, from May 15 – July 11, 2021, the international art gallery West Chelsea Contemporary organized an art exhibit "Icons & Vandals." The exhibition was dedicated to works by some of the most influential art innovators. Among them, there were Banksy paintings for sale, which was a big surprise for local art lovers.
Banksy paintings for sale at West Chelsea Contemporary
West Chelsea Contemporary is a world-class art gallery providing premium-quality art in Austin and New York City. The company specializes in contemporary art from the Americas, Asia, and Europe. This art gallery is especially famous among collectors of pop and street art. It features works by such names as Andy Warhol, Takashi Murakami, Damien Hirst, Jean-Michel Basquiat, Banksy, and many more.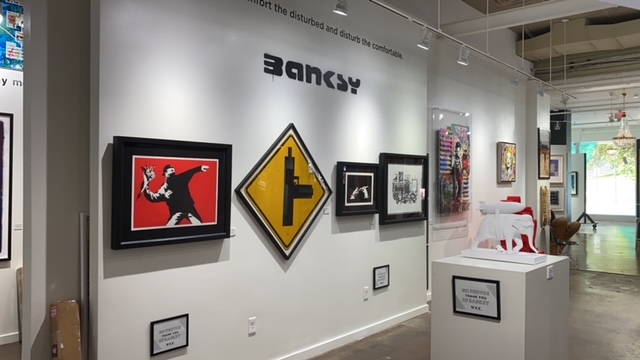 The name of the art exhibition "Icons & Vandals" speaks for itself. It was an exploration of the works by the most prolific and influential figures in the contemporary art world throughout the 20th and 21st centuries. These are Frank Stella and Alex Katz, Andy Warhol and Roy Lichtenstein, Yoshitomo Nara and Takashi Murakami, Jean-Michel Basquiat and Banksy. The exhibition happened to be one of those rare cases when you could see Banksy paintings for sale. An undoubted highlight of the art show was Banksy's "Love Is in the Air," more known as "Flower Thrower."
"Icons & Vandals" became another important event allowing visitors and collectors to buy a Banksy without any risks. It is so vital to have a reputable place with Banksy paintings for sale. As Banksy's popularity grows, more and more thieves would like to capitalize on his name.