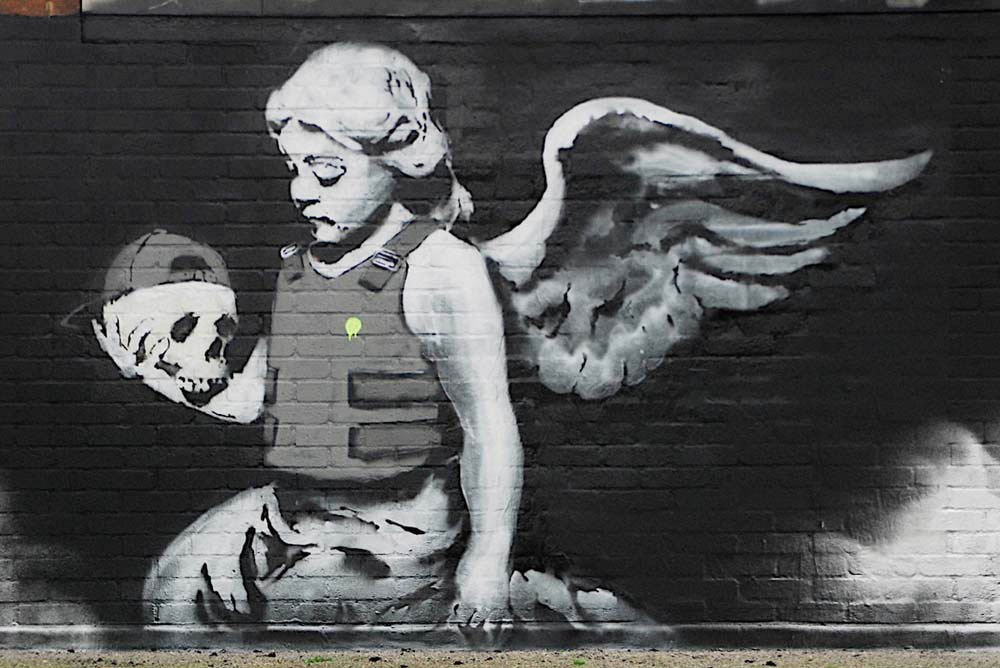 Banksy art is full of refined and subtle symbolism. His poignant imagery not only flabbergasts a viewer but also poses questions, usually rhetorical ones. If you look closer at the world that Banksy depicts in his street murals, you may notice an array of patterns repeated from one artwork to another. For example, that is the focus on police officers or Banksy rats, a popular leitmotif in his street art. Today, we want to draw your attention to another no less crucial image, the image of the child in the work of Banksy.
Childhood and youth in Banksy art
From the shocking Napalm to the notorious Girl with Balloon, Banksy portrays children and always implies different contexts. It would be fair to say that the ephemeral artist paints youngsters to make his art more evocative and touching. What you actually see and experience may be defined with one phrase — "tragic innocence."
The idea of an innocent child — an embodiment of purity, chastity, and virtues — is not new. In Banksy art, children are blameless victims of the harsh and cruel world. The topics of war, consumerism, and corruption are intertwined with the image of the suffering child. Just look at some of the most impressive artworks featuring motifs of childhood and youth. These include Bomb Hugger, Jack and Jill, No Ball Games, Very Little Helps, Toxic Mary, and Kids on Guns, among others. Disquieting and yet realistic imagery indeed!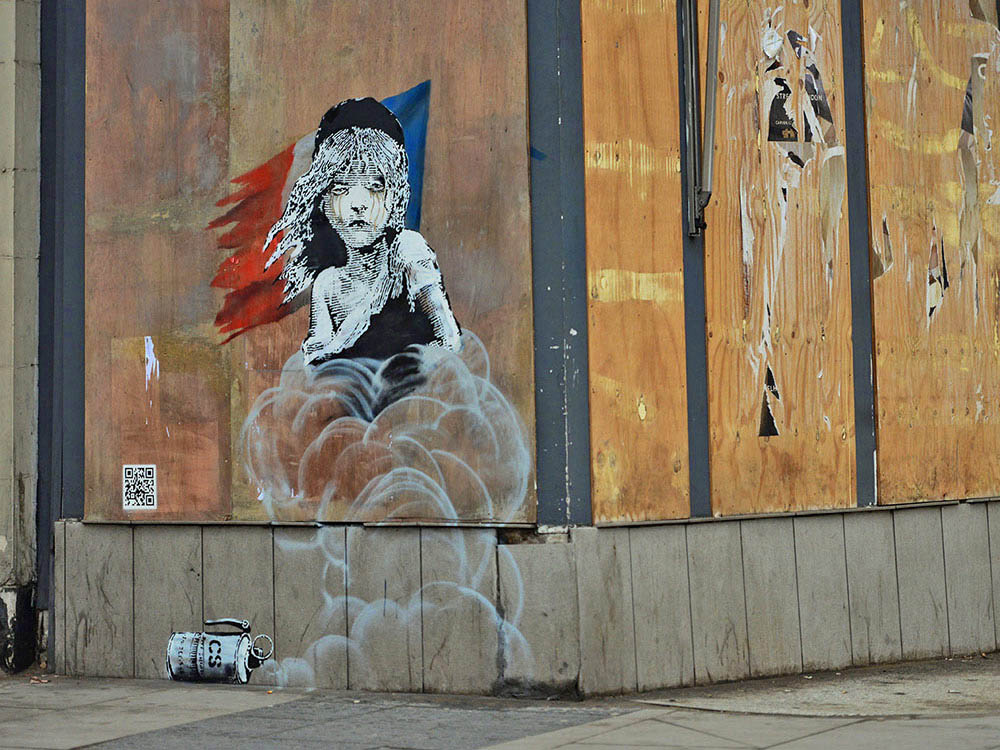 What does it say?
Banksy's intention of picturing children in his graffiti artworks is almost self-evident. The street artist's criticism is directed at societies incapable of providing the adequate and wholesome upbringing of new generations. As a result, society does not change itself, as it creates a vicious circle where people repeat the same mistakes and fall into the same traps. At the end of the day, unveiling the social evil is what Banksy art is all about.