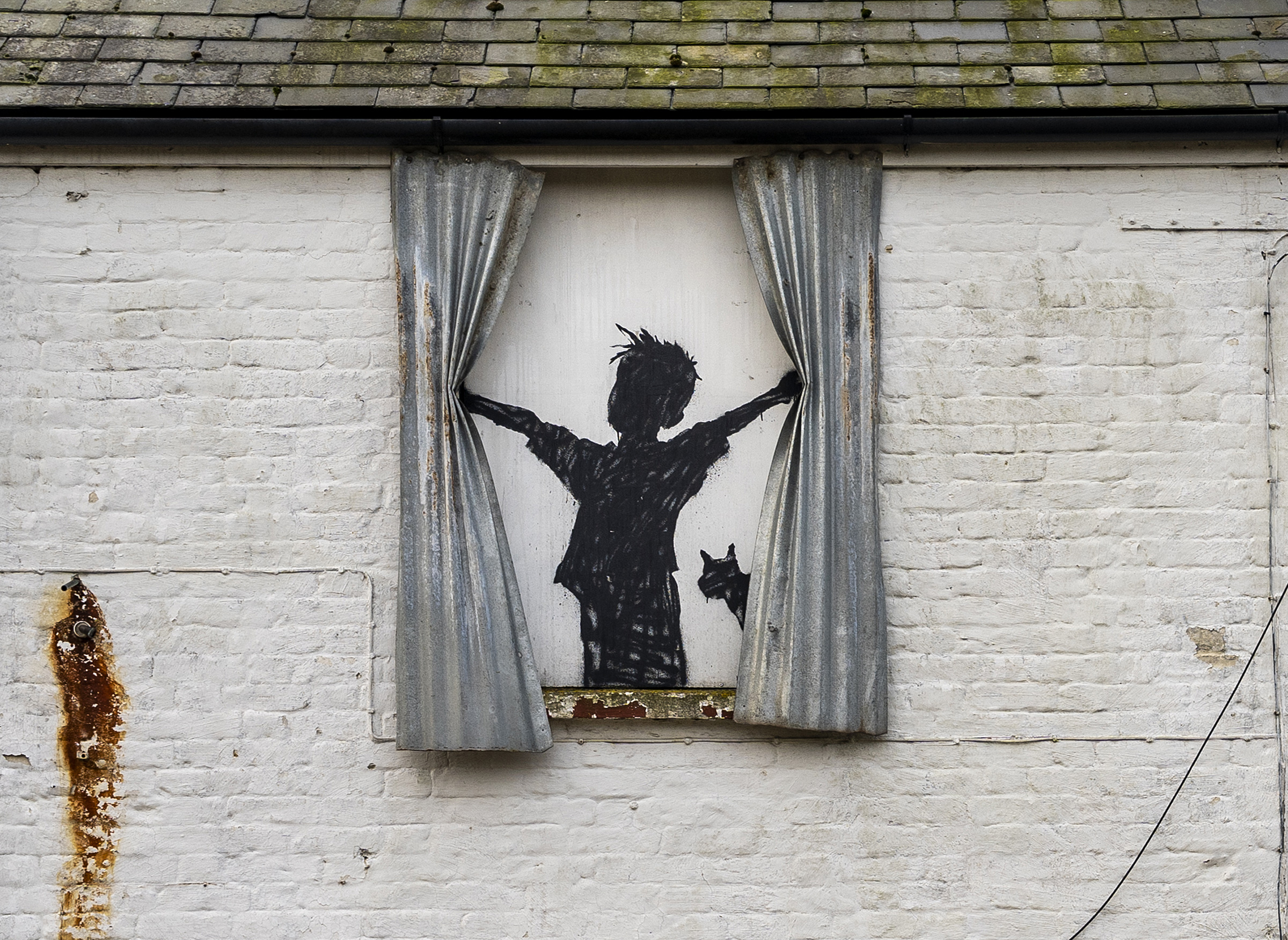 The reality of street art is that while being one of the most powerful forms of self-expression, it is also one of the least protected ones. It appears that this fate cannot be avoided even by famous and universally loved artists. Banksy is arguably the ruling king of street art, but his work often gets mistreated by construction companies and ignorant people. The latest example of such carelessness is the demolition of Banksy's street art painting in the English city of Herne Bay in Kent.
Banksy's latest street art painting in Kent was destroyed
"Morning is Broken" was one of the latest works by Banksy. It depicted a boy opening curtains made from corrugated iron. It appeared on a bricked-up window of a 500-year-old farmhouse near Herne Bay. This was the second Banksy painting to appear in Kent in two months. The first one, titled "Valentine's Day Mascara," pictured a housewife wearing 50s-inspired clothes, an apron, and yellow rubber gloves. The woman was missing a tooth but smiling, as she was shoving her husband's body into a chest freezer. The freezer was a real part of the landscape that Banksy cleverly used as a story-telling tool. This morbid but empowering street art painting appeared on a wall of a building right before Saint Valentine's Day as a commentary on domestic violence.
Banksy posted a picture on his Instagram page, which showed that "Morning is Broken" was demolished together with the farmhouse it was painted on. Unfortunately, the artist only claimed the artwork after the demolition process had already started. The contractors who worked on site appeared to have no idea that the mural was created by Banky. Later, they shared with the news outlets that they felt extremely upset about the situation.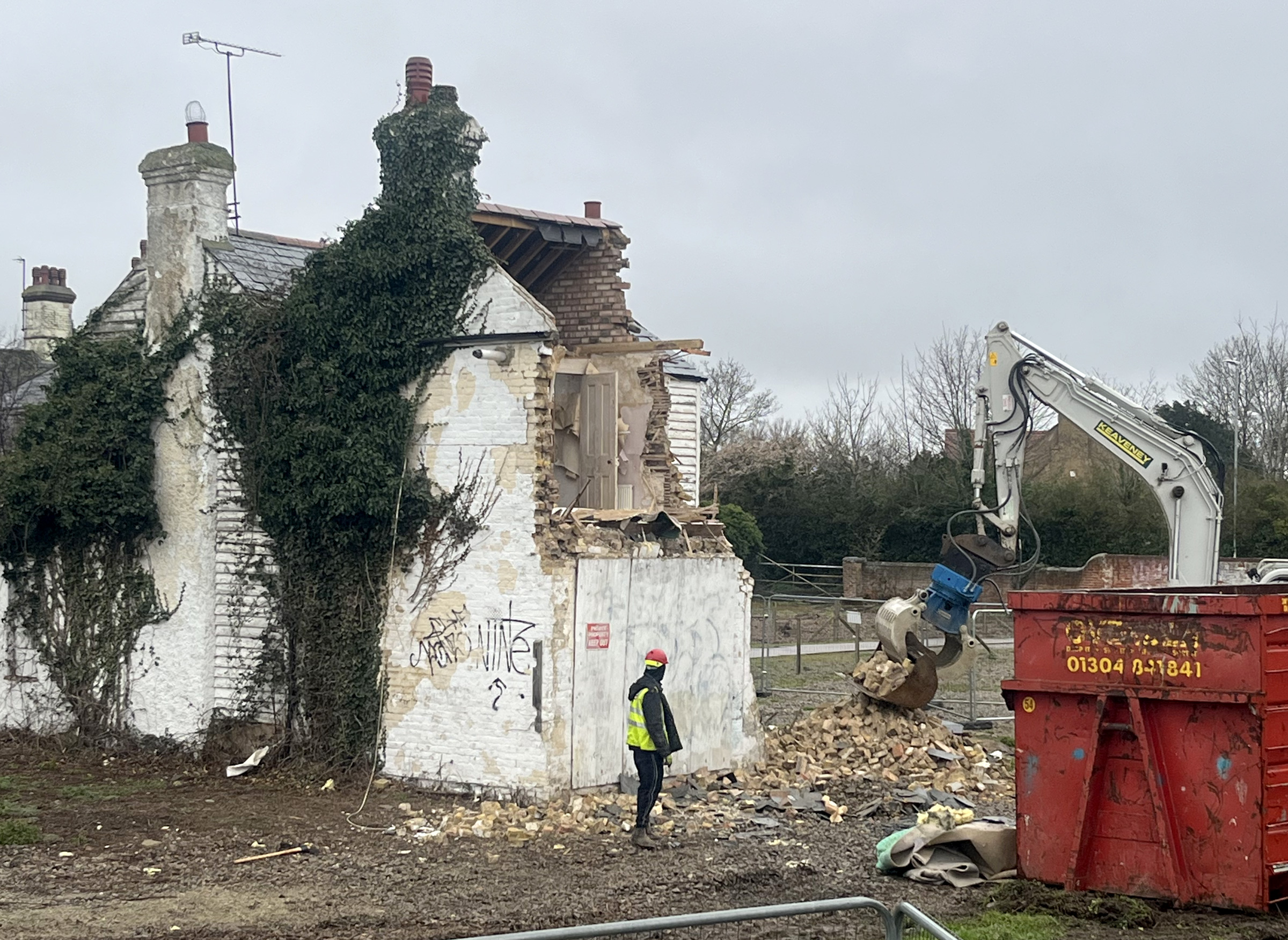 Notably, "Valentine's Day Mascara" faced a similar fate. The remains of the street art painting were transported to one of the theme parks located in the town it first appeared in.
It is debatable whether the demolition of "Morning is Broken" was part of Banky's plan. After all, the artist is known for destroying his work. Using a building that was up for demolition as canvas and posting a picture of his new creation only after it had already been ruined could very well be a deliberate move. But, as it often is with anything Banksy-related, one can only speculate.