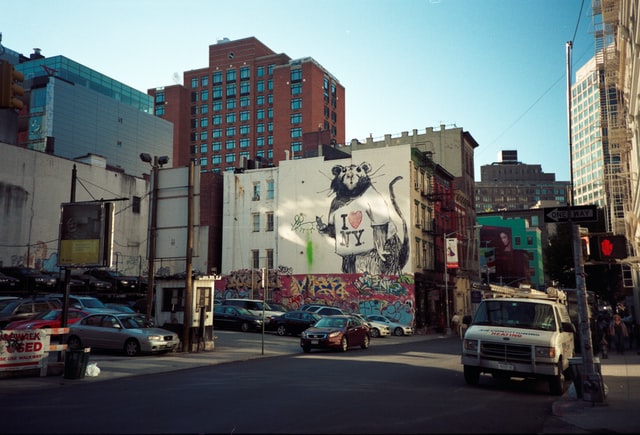 Not only is Banksy wanted but also his art. According to recent statistics, the price for prints by a famous street artist has increased by 1027% in the last ten years. While in 2011, the average Banksy piece was worth approximately £5,000, its price was roughly £56,000 last year. Furthermore, Banksy art prices are going up non-stop. What makes Banksy artworks so valuable, and is there any strategy involved? Let's analyze.
Banksy art prices are continuously going up. How so?
Banksy is a trendy brand
Is all Banksy art a brand? Yes and no. On the one hand, it is an empire with lots of fans from all around the world. Banksy art is trendy and attracts more and more people with each new year. On the other hand, the nature of Banksy's brand is a bit queer, but it doesn't hinder its growth.
Banksy art goes against the rules
Banksy's success story is something truly extraordinary. A street artist, who is still considered a vandal, paints street murals that get the world's popularity. Despite his criticism of the contemporary art industry, world-known auction houses such as Sotheby's and Christie's still put his prints on display. This can mean only one thing: Banksy's unruliness and controversy have gained necessary popularity, which partly explains why Banksy art prices continue to go up.
And don't forget about exclusivity
Above all, Banksy art is exclusive, meaning that it takes time for hype seekers to imitate original works by the street muralist. You can hardly confuse his works with anything else. Over the years, the street artist has managed to earn a name for himself and create stencils that only a few will be able to copy. At the end of the day, all the works are usually approved by Banksy Instagram account or his website.
Why do Banksy art prices go up? All the abovementioned elements are a good answer to the question. Indeed, Banksy is a street art phenomenon that has yet to be revealed and understood.