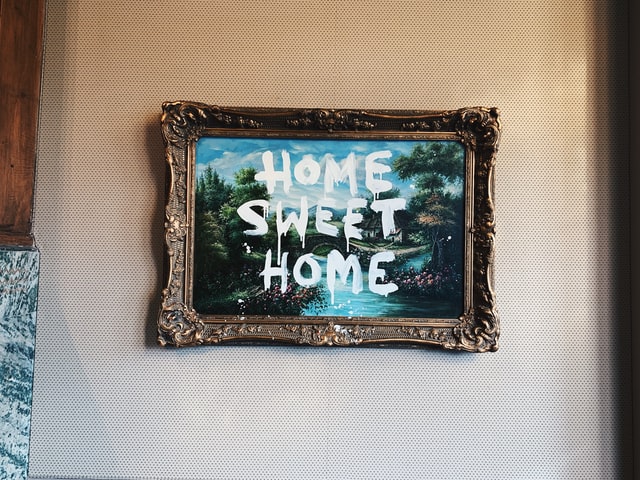 Hunting for Banksy art all around the world sounds like fun, but only a few people manage to find all of the places where the famous artist has left his footprint. Rarely can you see works by the anonymous mural painter at official art galleries and museums, but hard does not mean impossible. If you want to take a look at the selection of the Bansky most famous art all in one place, you have to visit "Laugh Now," a new Banksy art exhibit at the Moco Museum in Amsterdam. Let's see what's inside!
A new Banksy art exhibition at the Moco Museum in Amsterdam
The Moco Museum is an Amsterdam-based boutique museum dedicated to accumulating and exhibiting a broad range of modern and contemporary artists. Banksy artworks are among the best and most sought-after highlights of the venue. Over many years, the museum has been compiling an amazing and comprehensive collection of pieces made by the mysterious street artist at different points in time. Furthermore, the Moco Museum became the first-ever museum in Amsterdam and the Netherlands to showcase authentic Banksy street art.
"Laugh Now" is a new Banksy art exhibition featuring the artist's popular and rare paintings and prints, including Laugh Now, Crude Oil series, Girl with Balloon, Love is in the Air, Rude Copper, Kate Moss, and others. It is worth noting that the exhibit is not authorized by Banksy, but each piece is approved and certified by Pest Control, the only official body allowed to authenticate Banksy art. The Moco Museum reassures that works for the exhibit come from private collectors and collections. Moreover, many of them have not been seen in public for years, so it is a unique opportunity to bring back memories.
The new Banksy art exhibition is now on view at the Moco Museum, which is housed in the notable Villa Alsberg in the heart of Amsterdam. Don't miss it!