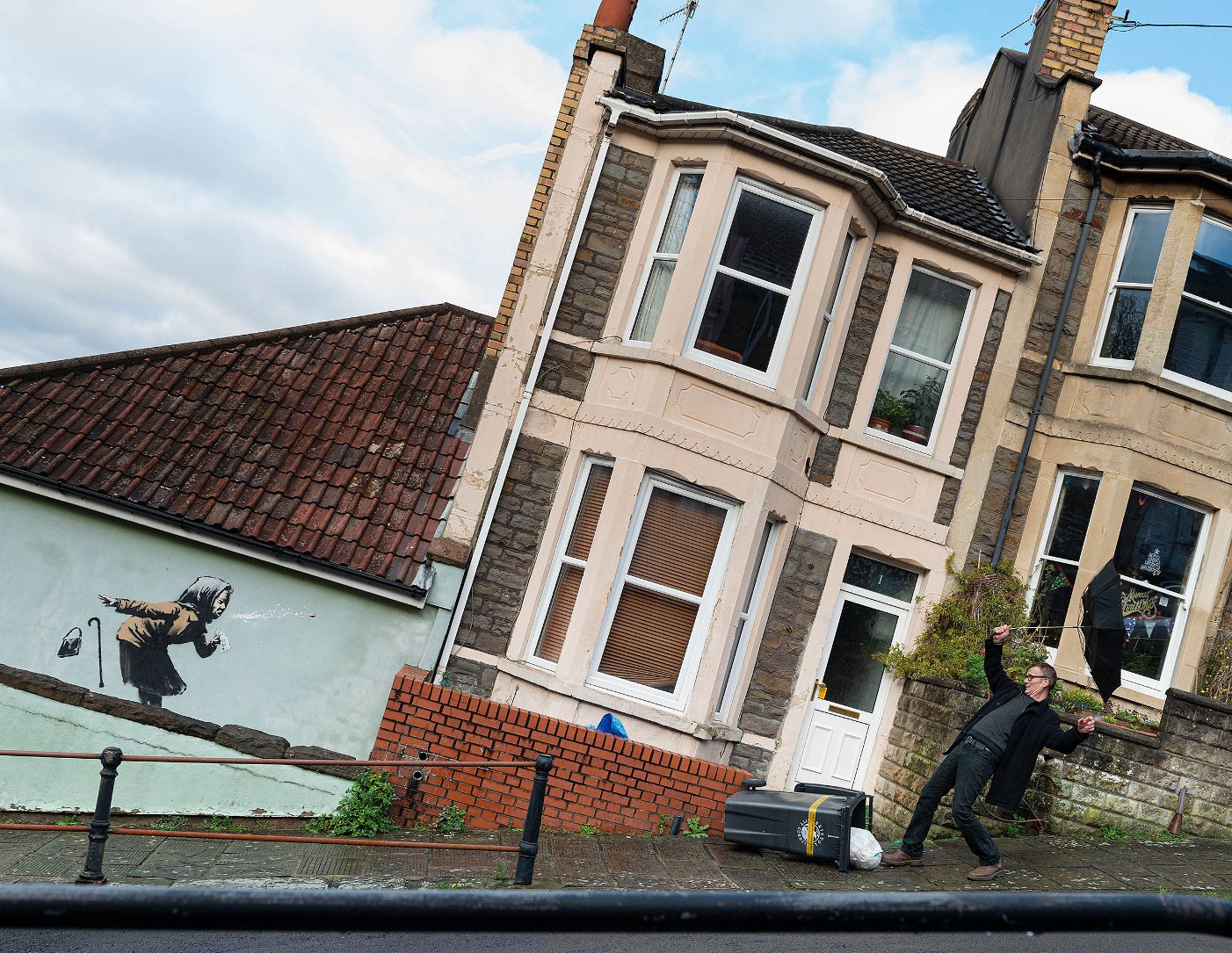 The busy, coronavirus-driven year is coming to an end, but the anonymous artist Banksy is not ready to stop yet and keeps his nose to the grindstone. On December 10, around 17h, a piece of news about a new Banksy artwork appeared on the official Banksy website and then on the official Instagram account. The mural of the sneezing woman, unsophisticatedly titled "Aachoo!!", can now be found on one of the houses in Totterdown, a suburb of Bristol, UK.
"Aachoo!!" in Bristol: the anonymous artist Banksy rises again
The emergence of a new Banksy wall painting is always something extraordinary and unique both for the graffiti artist's fans and the entire art community. Truth be told, the elusive art rock star has been quite prolific this particular year. From poignant commentary on the coronavirus pandemic to taking a political stance about the riots in the US, the anonymous artist seems to fulfill his artistic mission in full.
So far, "Achoo!!" is the latest COVID-related work, followed by graffiti on a London underground train, "Game Changer," and rats in the bathroom. Whether it will be the last piece of Banksy's COVID art this year is a big question that has yet to be answered.
If you look at the portfolio of the anonymous artist, you will notice one particular pattern: his stencil art is mainly interactive. Banksy art consists not only of murals but also of the environment in which they are integrated. The new artwork is no exception. It was painted on one of the houses on Vale Street, the steepest residential street in England. Banksy depicted a woman in a headscarf who loses her dentures when sneezing. The sneeze is seemingly so strong that it blows the houses away. The effect is amazing!
A fun fact: the owners of the house pulled out of the sale of the property. Now, the impressive artwork is preserved so that no one can deface it. It's only a matter of time before someone buys the house.