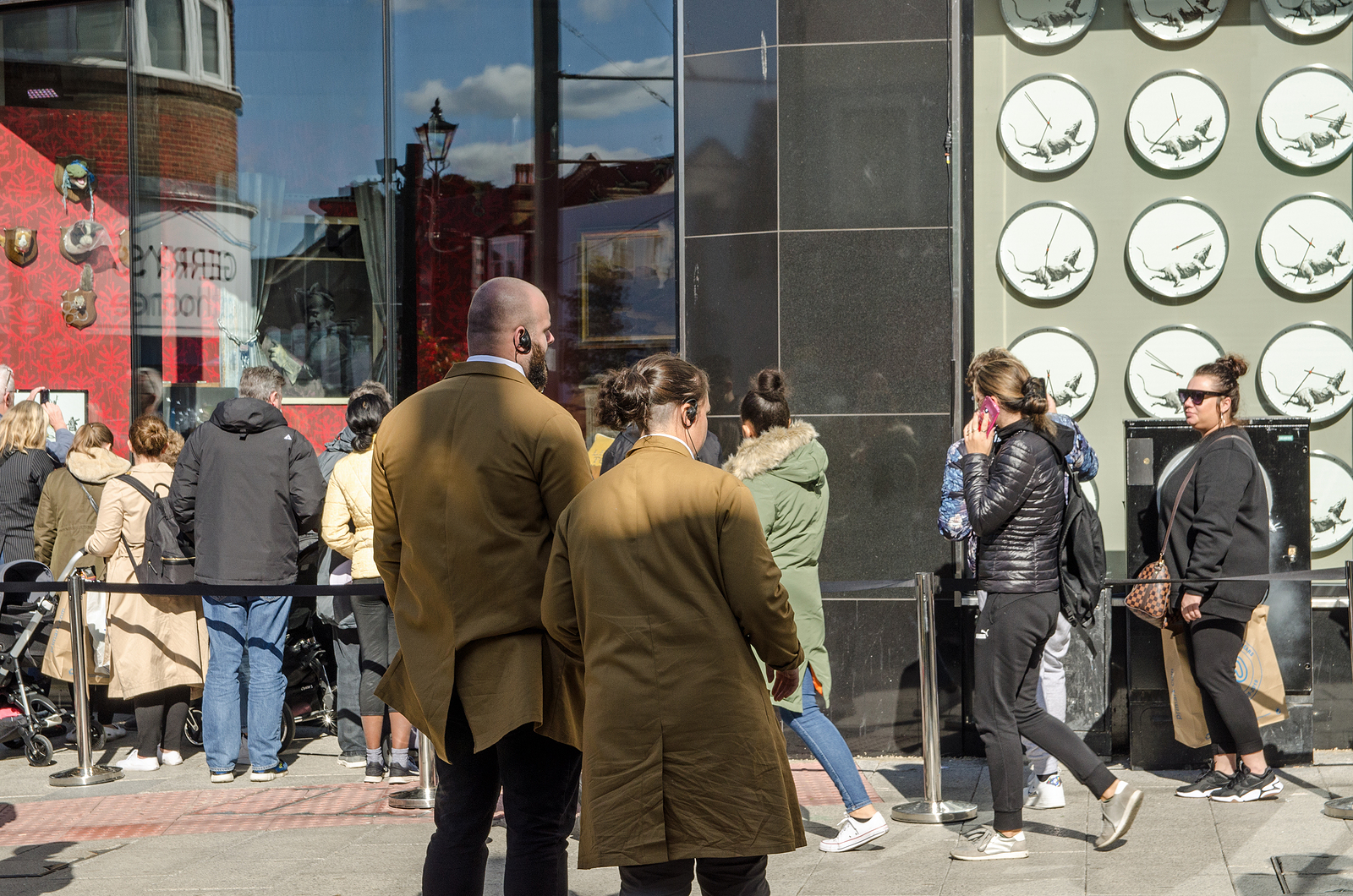 Normally, when people want to buy artworks, they head to the galleries or art auctions straight away. However, when it comes to street art and Banksy in particular, things become much knottier. The British street legend Banksy is known for his meticulously masked anonymity and avoidance of publicity. Moreover, most of his works are not for sale and have never been officially sold by the artist. As an exception to the rule, Banksy did open the store to sell his merchandise once, but it was not an ordinary store because it was online. What was the reason behind Banksy's online store, and how did the whole venture end? Let's find this out!
Gross Domestic Product: Banksy's online store in Croydon
Banksy's online store was symbolically named Gross Domestic Product. Well, calling it a store would also be incorrect by definition. In reality, Banksy created an art installation displayed in a real physical store in Croydon town center. People could not enter it or somehow interact with it. Unlike his other installations, such as The Walled Off Hotel and Dismaland, it was designed as an enclosed space that you could see only through windows.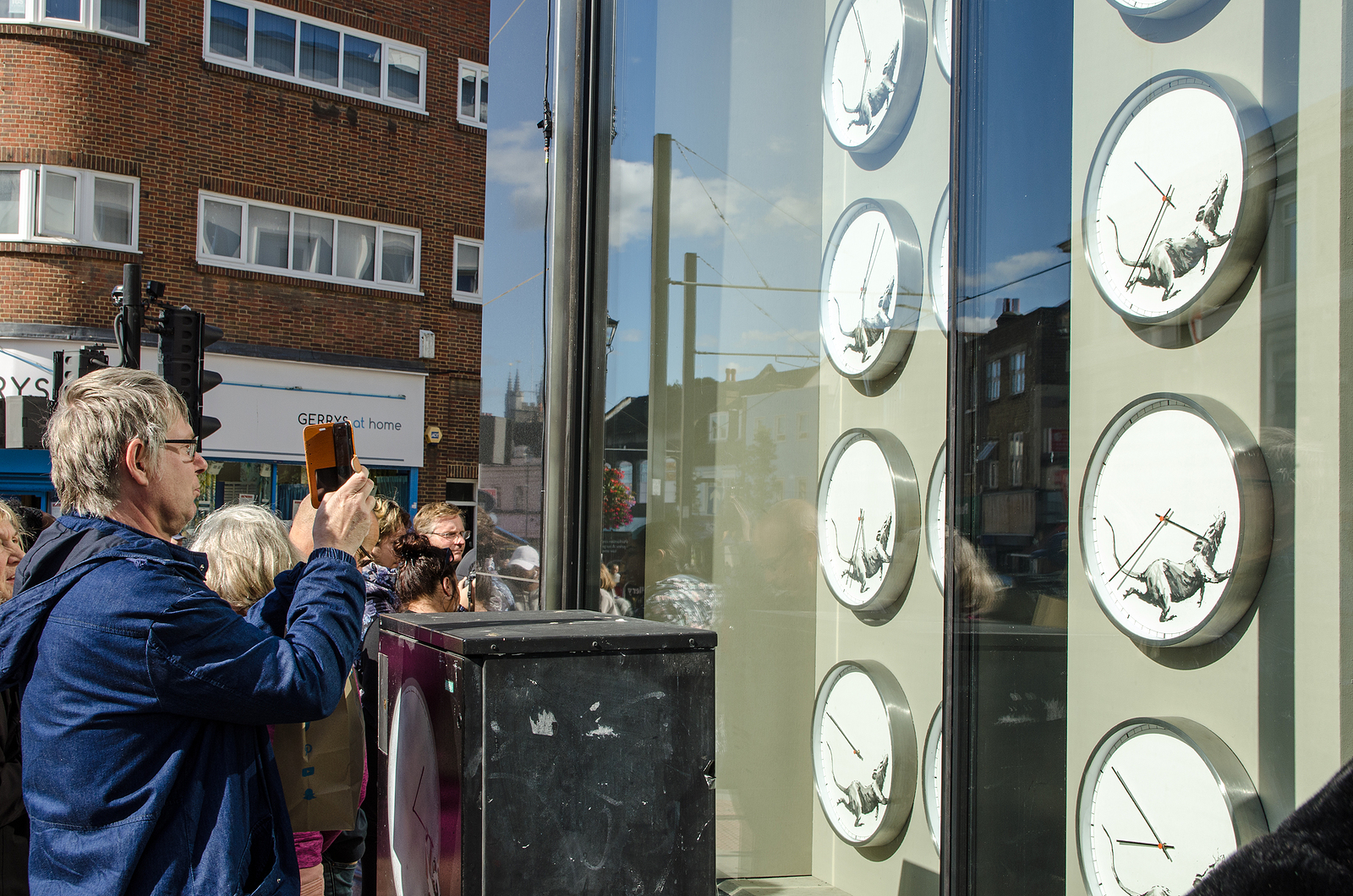 What is the meaning of the store where you cannot buy anything? The thing is that Banksy's online store was nothing but a showcase of available "branded" items from the artist. Buying one or more unique pieces from this store was possible only through the website after the registration process. Among the products were a clock (£500), a clutch bag (£750), a mug (£10), a welcome mat (£500), and more.
Banksy launched his store to gather some funds for protecting his brand against the company that attempted to seize legal custody of his name. The installation was opened at the beginning of October in 2019 and was dismantled a few weeks after. This was probably the first official store Banksy opened for the public. Will there be more? Only time will tell.