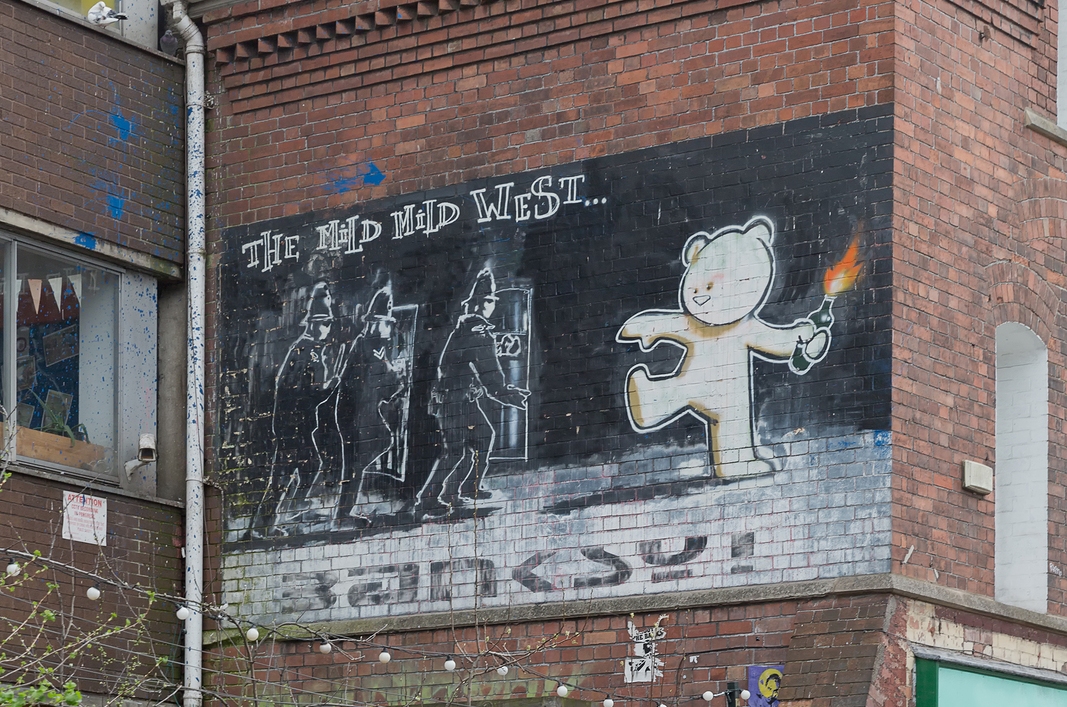 It seems that it is next to impossible to keep secrets nowadays. In the digital era, information leakage is a mere commonplace, and even those who hide their identities thoroughly can easily get caught in the trap. However, there is Banksy, the most wanted graffiti artist in the world, whose identity is still unknown to the wider public.
Inspired by the ideas shared through murals, millions of people all around the world follow and support a man without a real identity. But how did he emerge as a global influencer and one of the most renowned artists of the 21st century? Let's dive deeper into Banksy's story and take a look at the early career of this controversial street art genius.
Banksy: the story behind the most wanted graffiti artist
To start with, Banksy is believed to be a British street artist born in Bristol around 1974. He started as a graffiti artist in the 1990s when he was a member of one Bristol's DryBreadZ Crew. It would be fair to say that Banksy is the child of Bristol's art scene, who was substantially influenced by the local artists. In the early days, Banksy artworks did not get much attention and were hardly recognized in the local market.
His real fame came to him after 2000 when Banksy started using the art of stenciling, which overall was easier and less time-consuming as compared to other methods. Of course, there was The Mild Mild West (pictured) in 1997, but we should consider it as an exception. Back then, Banksy's name was becoming more and more famous expeditiously with each passing year.
His first exhibition was held in London on Rivington Street in 2001. Step after step, Banksy was earning himself a name. As a result, what began as just a petty crime resulted in the rise of the global graffiti artist with some of the most expensive artworks sold with regard to the street masters. Banksy's art is worth loving, no matter to what side of the politics you belong.